With lockdown restrictions slowly lifting across the U.K., timing couldn't be more perfect as we dive into a severely missed summer of Pride: glitter, iconic anthems, reuniting with old friends and boldly celebrating queerness as we should, loud and proud.
Pride is integral to the LGBTQIA+ community when queerness is under constant threat. It's one of the few times LGBTQIA+ folk can express themselves in their own way: from the tattoos on their body to the clothes on their backs to the nail art on their fingers. It is a time to proudly display all while marching at Pride.
Many festivities are slowly coming back IRL (sadly not all just yet) but if you're looking to express yourself while you eagerly await festival floats and having a boogie with your pals, nail extraordinaire Sally Hansen has teamed up with Refinery29 and brought an unapologetically queer creator to share his favourite Pride-inspired nail looks using the brand's limited edition Insta-Dri Pride Collection.
For Nathan Taylor, founder of Bristol's LGBTQIA+ nail bar Buff Bar Bristol and cofounder of The Nail Pal Collective, nail art is a valuable mode of self-expression, a personal celebration of their own pride.
Sally Hansen will be donating 100% of the profits made in the UK from the collection to the LGBTQIA+ organisation GLAAD. Its culture-changing work is helping to accelerate LGBTQIA+ acceptance and create a world in which queer folk are the constant, and not the rarity.
Click through for Nathan's selection of bright and bold, Pride-inspired nail art.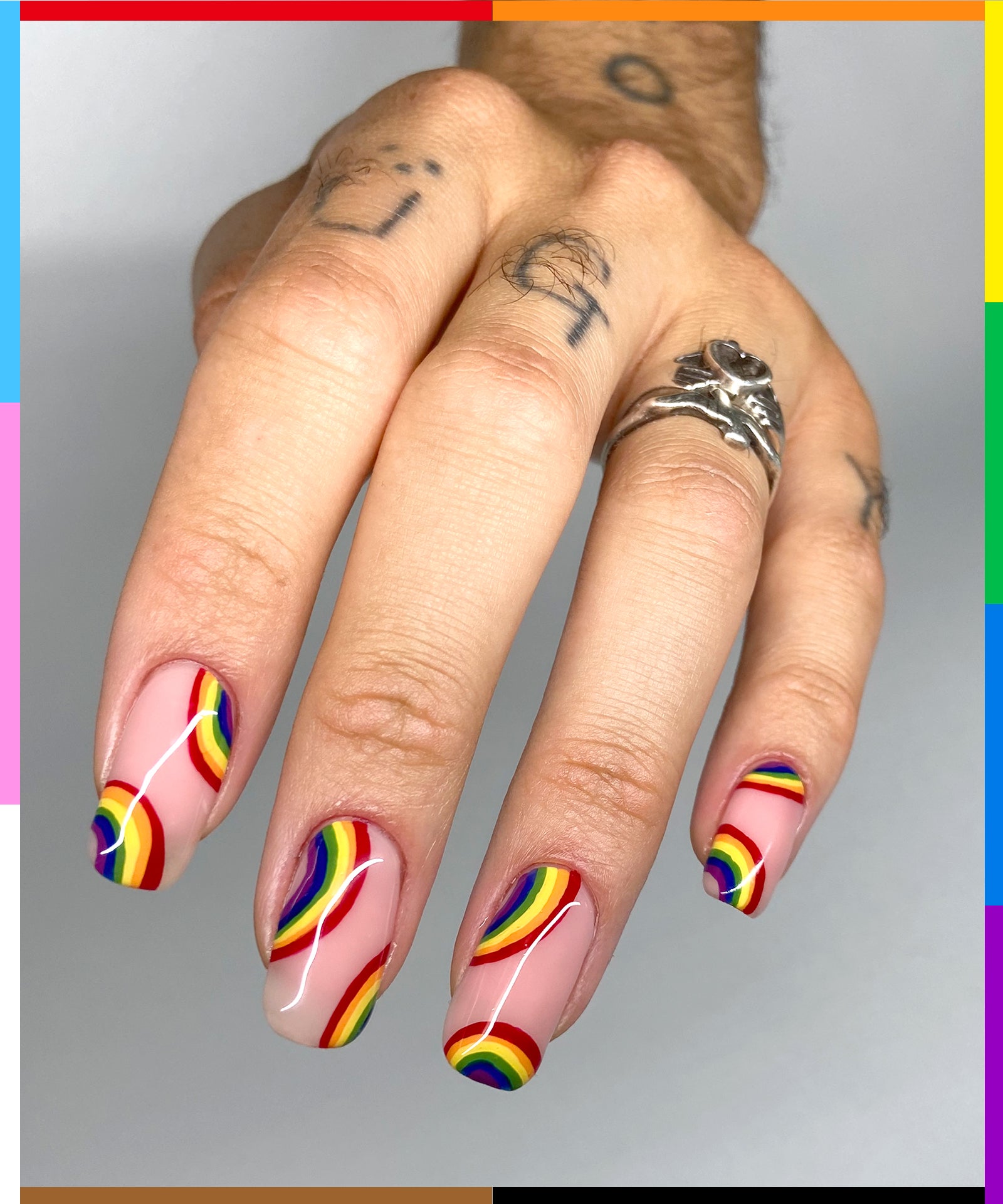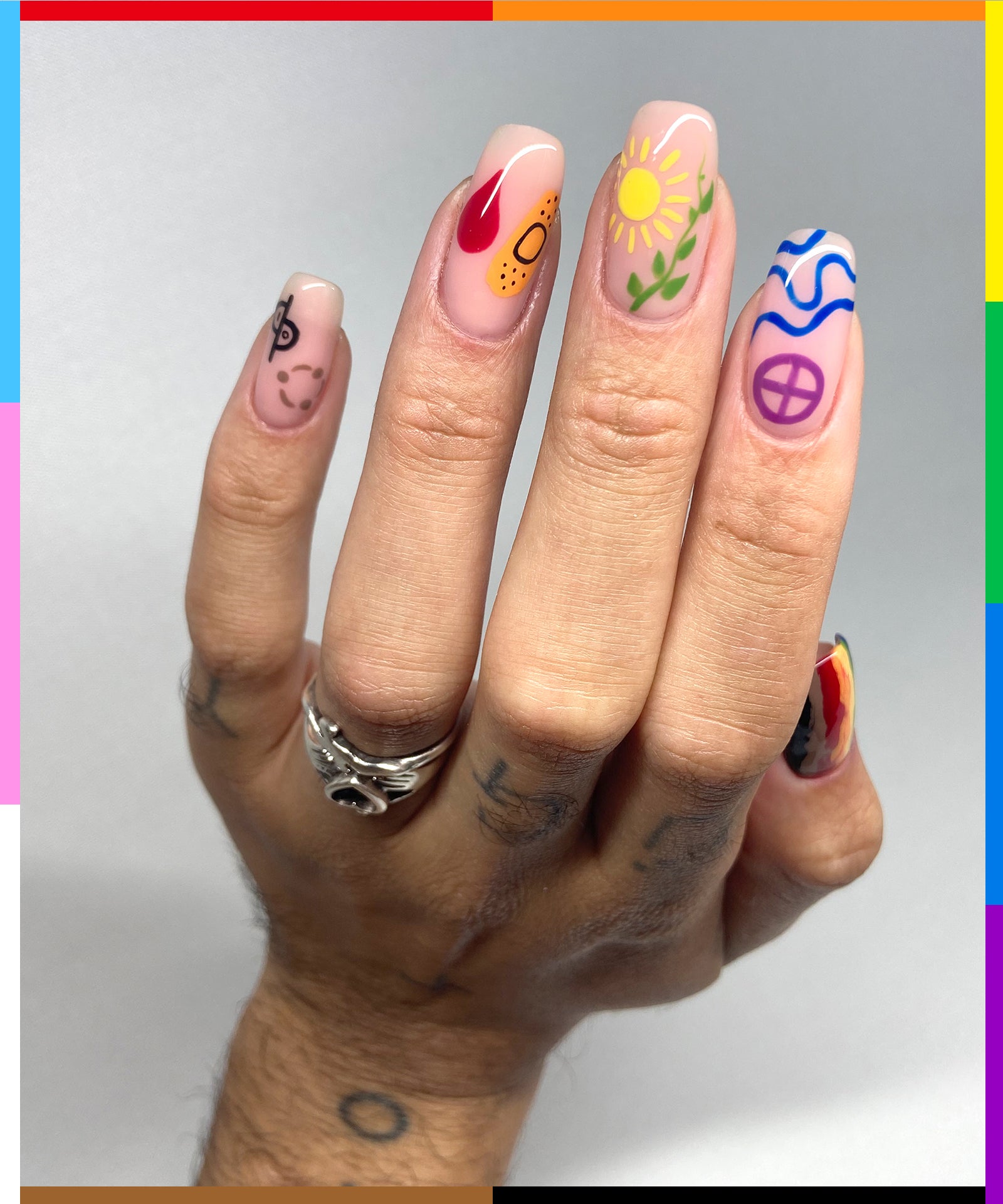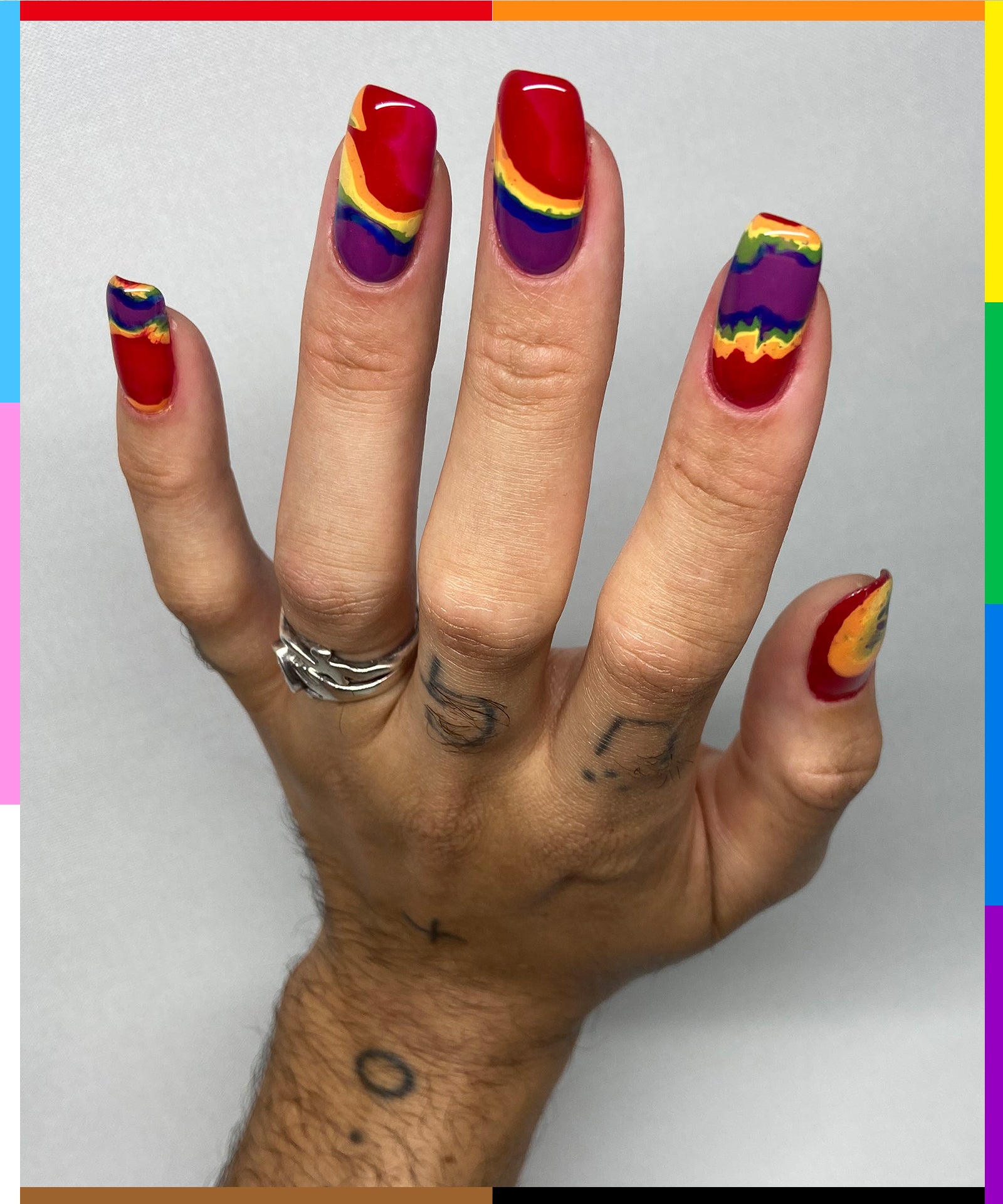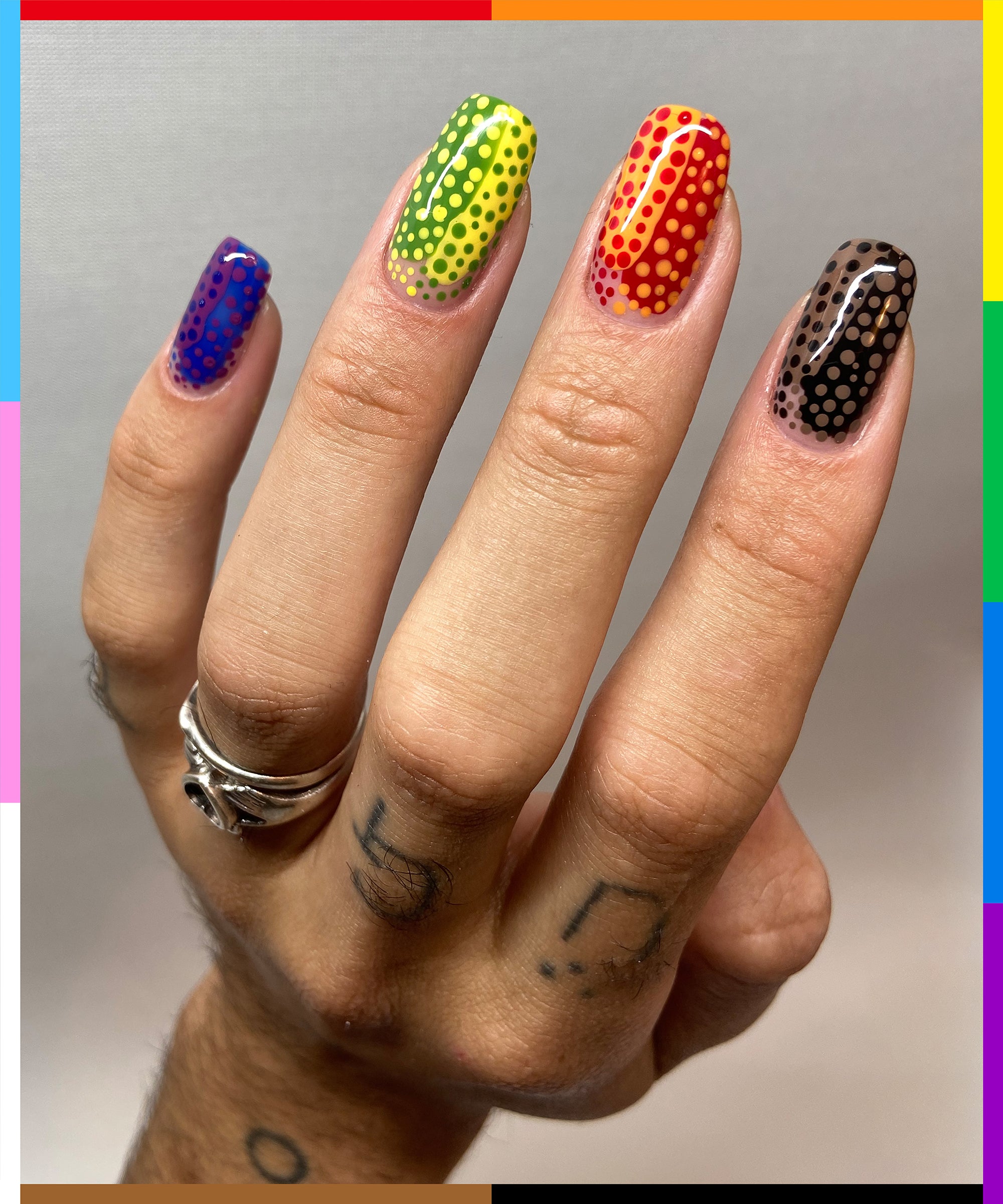 Like what you see? How about some more R29 goodness, right here?