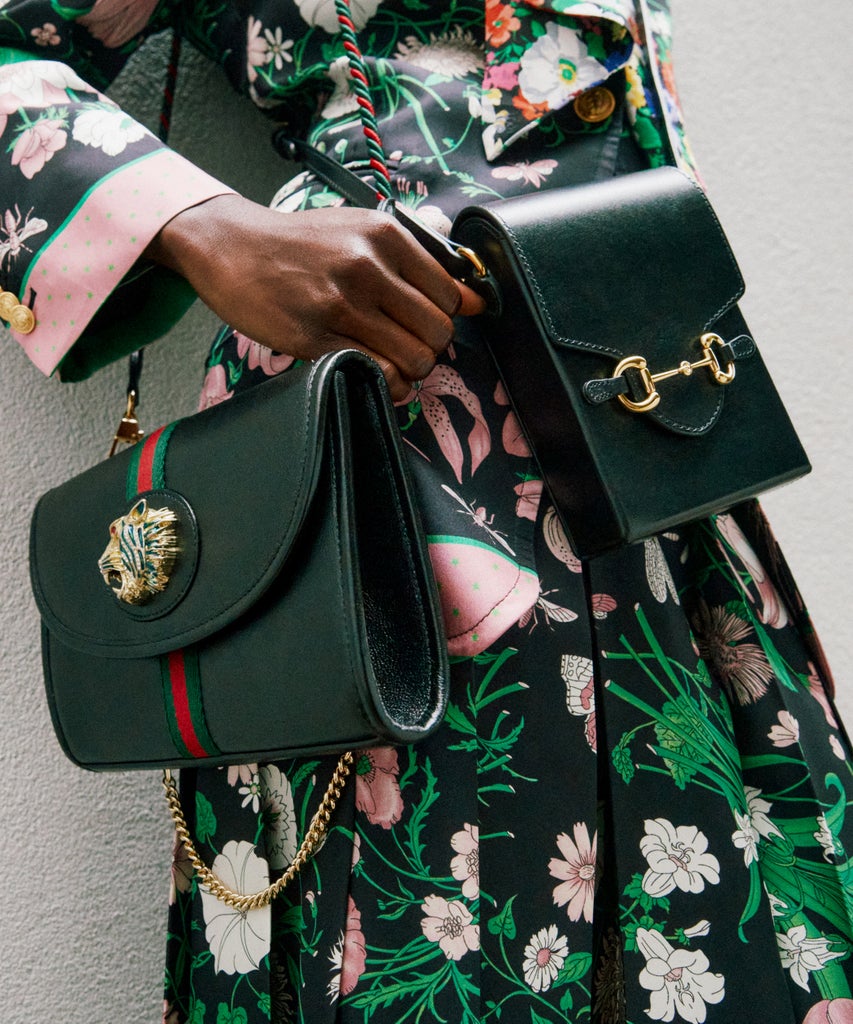 There is no predicting what trend will go viral on TikTok next. With niche communities popping up every week, from #BamaRush to #ArchiveFashion, the style-minded discourse on the Gen Z social media platform is becoming one of fashion's most coveted spots, with creators unearthing old trends, offering lessons in fashion history, and transforming once-forgotten pieces into must-haves with one 60-second video. For the luxury resale market, this phenomenon is translating into a sales boom.
According to The RealReal's 2021 Resale report, Gen Z is leading the trends, as well as consigning on the site more than any other generation, with a growth of 33% year-over-year in purchases and 86% in consignment.
"We've seen more growth among Gen Z buyers and consignors of luxury resale than ever before, particularly as these shoppers hunt for more unique pieces that reflect their personal style," says Sasha Skoda, head of women's at The RealReal. "Rising demand for vintage among Gen Z and millennial shoppers is driving up prices for coveted vintage handbag styles at a rate well above their modern counterparts."
According to the site's report, the best-selling luxury brands of the past two years are Gucci and Louis Vuitton, followed by Chanel, Prada, and Dior. It should be noted that Gucci and Louis Vuitton have both become the reigning luxury brands of TikTok, with multiple of their products going viral.
One example is Gucci's iconic Jackie bag, which was released in 1961 and named after former first lady Jacqueline Kennedy. On the app, #gucci has generated over 3.1 billion views, while the #guccijackie1961 has grown over 21 million views, thanks to creators' videos sharing their hauls and styling tips, as well as news and historical facts about the brand. According to The RealReal, the demand for the Gucci Jackie bag has grown 50% year-over-year, driving up the average sales price by 65%.
A similar case is exhibited with Louis Vuitton, which currently has over 3.6 billion views on the app, while its monogram Pochette bag (#lvpochette) has generated over 1 million views on TikTok. On The RealReal, the bag's popularity has translated to an increased demand of 47% year-over-year, while demand for the brand's Multi Pochette bags, which feature a small pouch on the strap, has increased their average price by 137%.
"Luxury investments are trending in a big way among Gen Z and millennial shoppers," says Skoda. "Now we're seeing them turn to luxury goods, where they can see significant returns even on pieces that have been worn."
According to the report, Gen Z is additionally shopping for mules, cocktail rings, and crop tops. Meanwhile, millennials are the demographic most likely to shop for barely-there fashion, with cut-outs, mini skirts, and halter tops.
You can read the full report here.
Like what you see? How about some more R29 goodness, right here?
Resale Is Not Slowing Down Anytime Soon
Here's How To Make Money Off Your Gucci Goods