Calling Shining Girls a thriller may be accurate but it leaves out a whole lot of nuance. Based on the critically acclaimed novel by Lauren Beukes, the story intertwines mystery with reality-shifting time travel, all the while focusing on one overarching motive: revenge. Joining a growing list of stories about vengeance, it follows in the footsteps of Promising Young Woman by depicting a world where women are in charge of their own retribution. But while it's a welcome break from the daughter-saving heroes of Hollywood, its attempt at realism falls short.
Streaming on Apple TV+, the eight-episode story, led by The Handmaid's Tale's Elisabeth Moss, centres around a young woman in 1992 who is reckoning with a constantly changing world. We watch as Kirby (Moss), unsure of herself and her circumstances, tries to keep a grip on her fragile reality, scribbling down details about her life in a secret notepad that she keeps under the bed and checking the name tags of pets she seemingly doesn't know.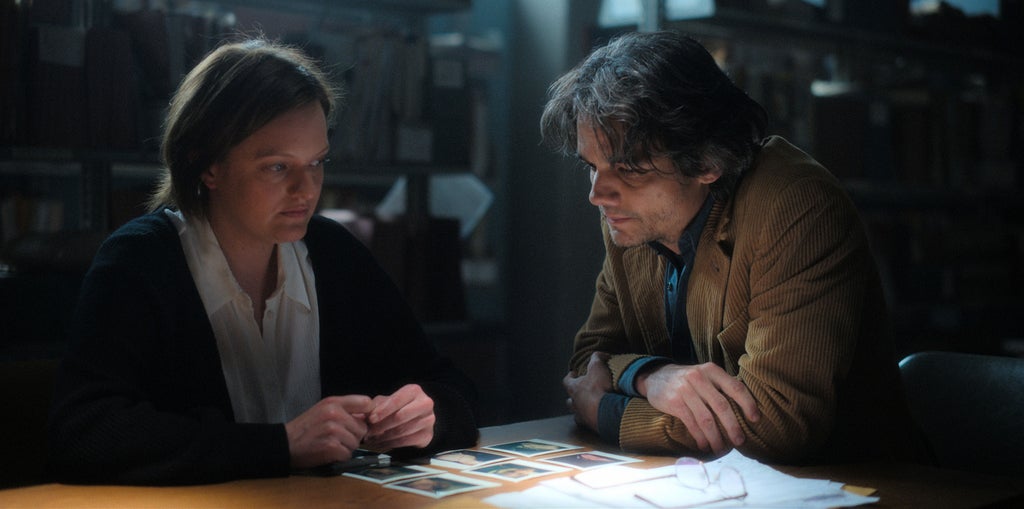 Her off-kilter reality unravels further when a police investigation uncovers a body in a nearby water main, a young social worker named Julia. Called into the local police station, Kirby fingers through a file of potential murder suspects and her trembling hands tell us all we need to know: that she is an assault survivor who nearly suffered the same fate as the deceased. Worse still, it seems that the two crimes may be connected, with both women potentially attacked by the same man.
This small step into Kirby's dark past becomes a giant leap when the newspaper she works for begins to cover the hunt for the suspect. As she watches the lead journalist grapple to piece together clues, she sets out to unearth her own evidence, gathering together article clippings and photographs in an attempt to find similarities between the new case and her own assault. Kirby's determination to uncover the truth doesn't go unnoticed for long and she is forced to divulge her personal story to the reporter working on the article.
Over the course of their conversations we learn that Kirby's name is an alias which she began using after suffering a near-fatal attack six years prior. The incident, which happened from behind, left her with no image of her attacker; his voice and the intricate scars on her stomach are the only markers of the event. Kirby believes that this very specific scarring will prove whether the two incidents are connected – the presence of matching marks on Julia's body is all she needs to confirm her suspicions.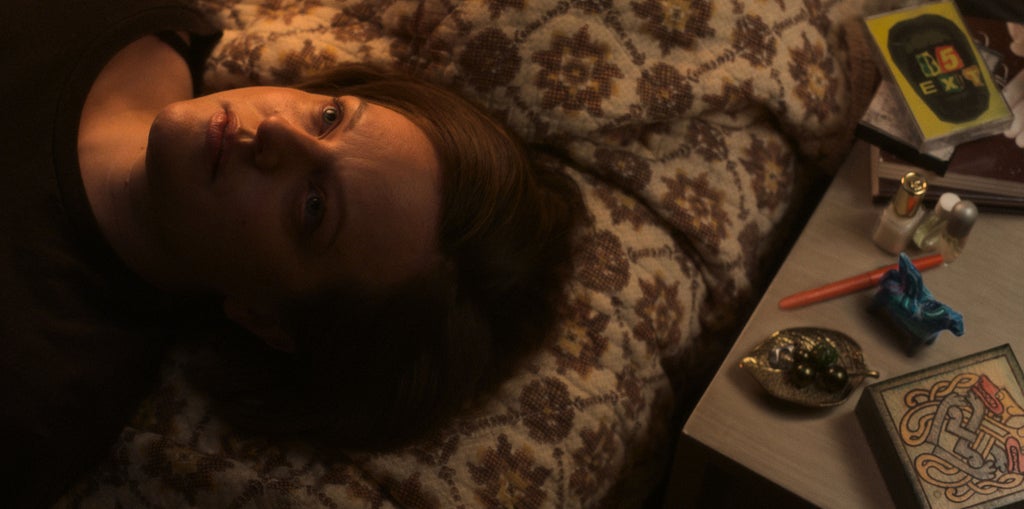 As with many book-to-TV adaptations, Shining Girls has to interweave multiple complicated plots, which are all made more confusing by the time-shifting narrative. But as hard as it is to get a read on how all these smaller stories connect, at its core the series presents a clear through-line: a desire for revenge. Kirby is a woman determined to be the captain of her own catharsis, who in piecing together the events of another woman's murder will gain clarity on her own experience and start to heal her own trauma.
On the surface this thinking seems like a positive way of centring women in their own survivor stories but it also represents a world disconnected from reality. Victims of gender-based violence rarely receive any true vindication, whether through policing, the legal system or the media. The very idea of the heroine who can take the law into their own hands and bring about justice for themselves and other victims is a fantasy that, although appealing, does little to explore the actual roadmap for assault survivors in real life.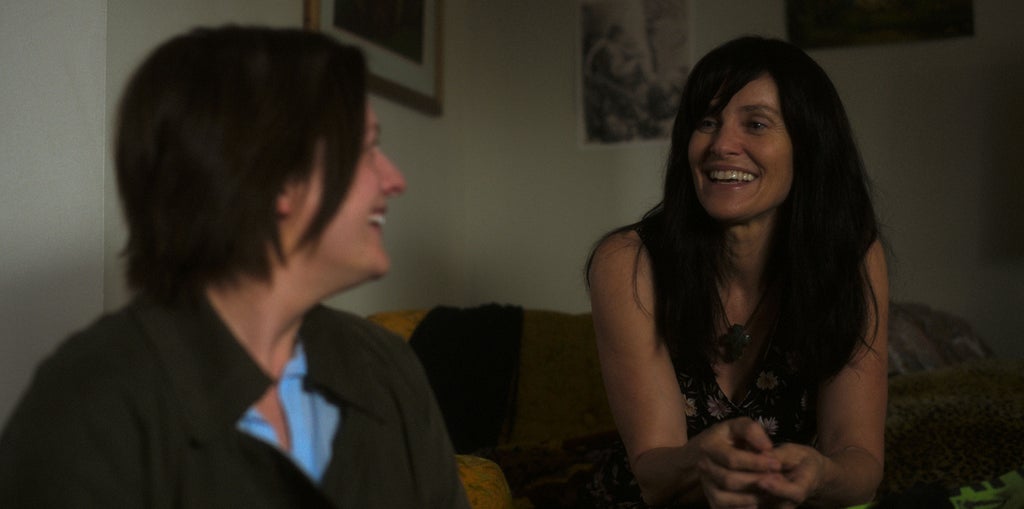 Of course, some viewers will be happy to see a TV show that moves beyond the helpless female murder victim narrative and presents a world where a woman is reclaiming her agency. But in a post #MeToo landscape, where countless real women are seeking relief from their own trauma, conceiving a story where the goal is to gain complete freedom through payback leaves a somewhat sour taste. Granted, the origin story was written prior to recent Hollywood events but bringing it to TV now seems like a sticking plaster solution in an industry scrambling to figure out how stories centred on violence against women can actually work.
If the goal of art like M.F.A, Promising Young Woman and now Shining Girls is to prove that no amount of 'revenge' can ever heal the wounds inflicted by trauma, it begs the question: why are we using this plot device at all? Who does the revenge thriller seek to serve when women know that in instances of male violence they would never gain such a clear-cut example of equity? Surely a truly radical exploration of survivorship would show the inner journey and strength that it takes to rebuild without external help.
Shining Girls might be a unique tale about time travel and shifting realities but its 'get your own back/protect future victims' hero narrative makes it feel unrealistic. While the show may inject more nuance into the story as it unfolds, the first few episodes are dedicated to exploring a drastic form of vindication which has little application in the real world. Ultimately this does little more than highlight the need for narratives that explore real-life experiences of the aftermath of assault and prove that, perhaps, healing isn't a destination but a journey.
Shining Girls is available to watch on Apple TV+ from 29th April
Like what you see? How about some more R29 goodness, right here?
<em>(500) Days Of Summer</em> Hasn't Aged Well
Carey Mulligan Talks "Promising Young Woman" Glam