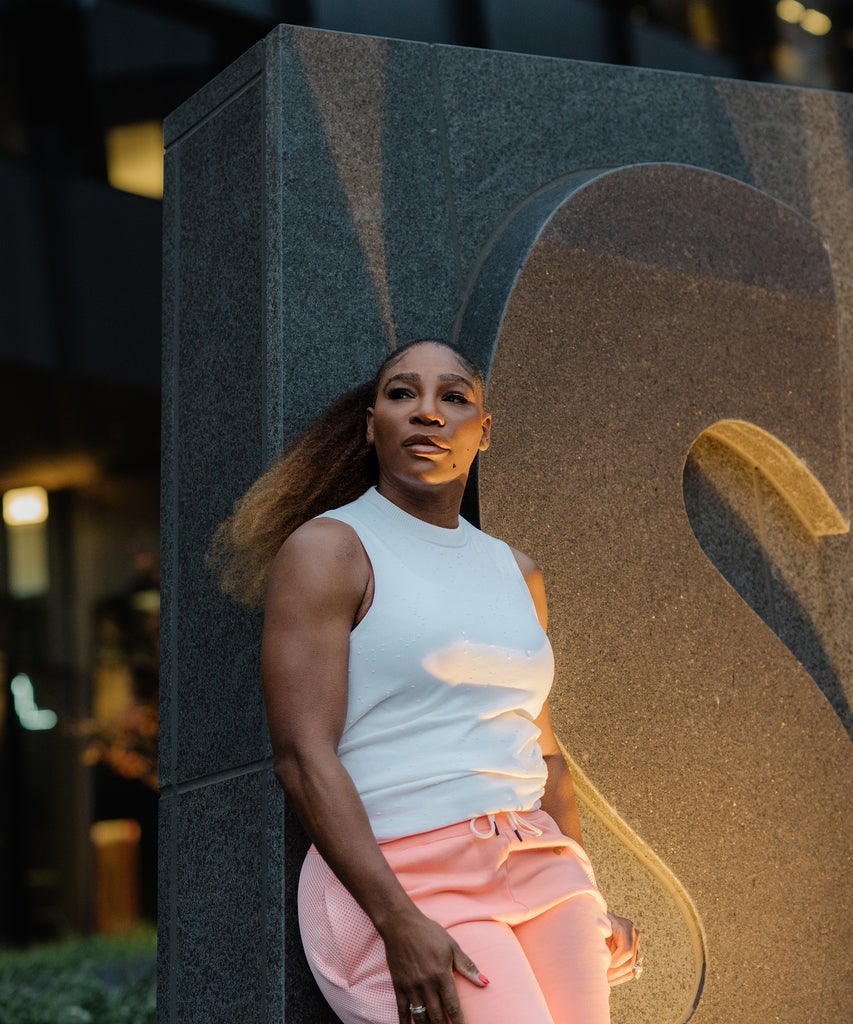 In 2003, Serena Williams signed a multimillion, multi-year contract with Nike at age 21. Almost 20 years later, the sportswear company is celebrating Williams' rich legacy by naming a new building in the Nike World Headquarters in Beaverton, Oregon after her — an honour only shared by 10 other athletes in all of sports history, including Michael Jordan and LeBron James. Williams' new structure stands as Nike's largest building at an impressive million square feet, boasting a tennis court, a high-rise tower, and a special auditorium named after the tennis star's daughter, Olympia. Williams' name is displayed in bold capital letters for every guest to see, an unforgettable reminder of her greatness.
When I arrived on the campus, I was instantly transported back to third grade, as the little girl who had just learned about the up-and-coming Williams sisters. As my tour group and I headed towards the lobby of the building, we passed by three abstract digital-motion pillars, and I later learned they were symbols representing the dynamic and versatile energy that has fuelled Williams throughout her career. At the front desk were glass cases that housed memorabilia from her past tournaments. Each glass pillar represented Serena's 23 Grand Slam wins grouped together by tournament: Wimbledon, US Open, Australian Open, and French Open. But the pieces weren't just trophies and medals; Williams' eclectic on-court fashions over the years were also highlighted because she has always been as passionate about asserting her unique identity through her style as she has been about showing off her skills. Nike made sure to include the bedazzled denim jacket she sported to her first-ever meeting with the company to show them her love for style and fashion as well as the iconic cheetah print outfit she wore in 2014 for the US Open.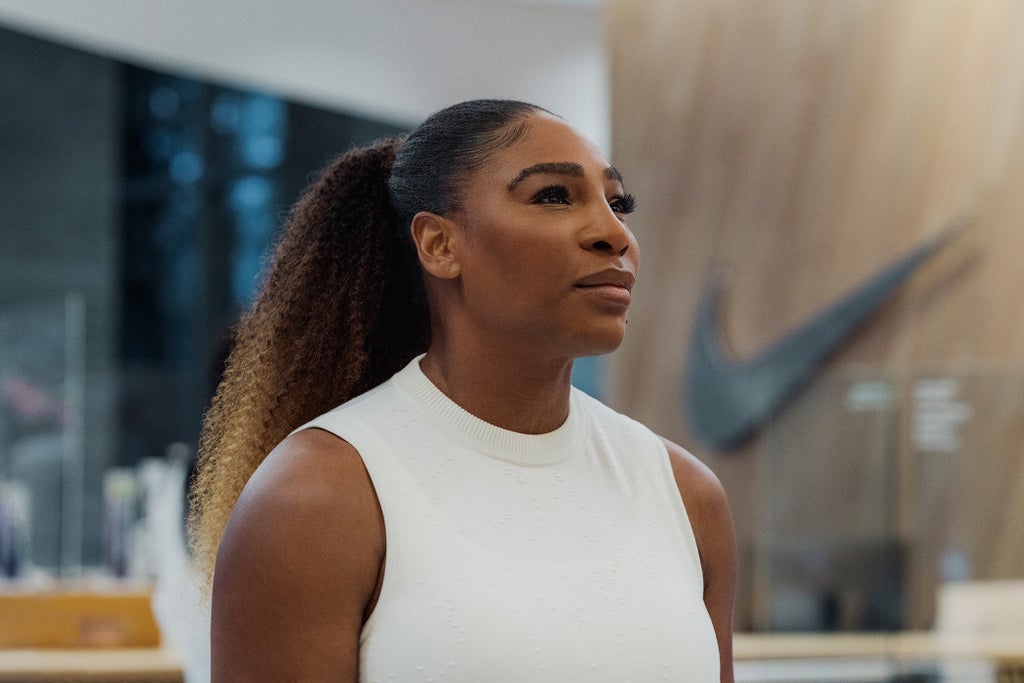 Throughout the tour, we were able to check out the many other dope amenities that really bring the space together, such as the building's three wings (Phenom, Warrior, and Muse) that are connected by the main tower. There, the Wimbledon restaurant sits at the top of the tower, and guests are treated to a stunning view of the observation deck overlooking Nike's sprawling campus. Notably, the building also includes consumer labs that will bring the products to life in a storefront-like showroom; with a thousand designers working in consumer insights, apparel, footwear, and product merchandising, Nike employees have an exciting opportunity to work closely together in a new space dedicated to collaboration. Additionally, the tour group had the pleasure of visiting the Olympia Theatre — wall to wall purple in Williams' favourite colour — to engage in a fireside chat with Nike's Chief Design Officer, John Hoke.
The amount of input Williams had in the design of the building itself is a reflection of how hands-on she is with all of her work, specifically with her Nike collections. Jonathan Johnsongriffin, a former Nike intern turned VP, Global Creative Director of William's Design Crew, praised the tennis icon for her attention to detail and passion for her work with the company.
"I've worked with a lot of signature athletes during my time here at Nike but I've never been a part of a process like this where an athlete is so engaged and involved," Johnsongriffin told us. "Serena helps pick the apprentices, which city we look for apprentices, all the way down to the design styles. The current cohort and I are actually meeting with her to show her the latest design we have for next year's collection — that is an incredible amount of access that sometimes you don't always get with an athlete."
Although experiencing her Nike building in person was wholly inspirational for me, a Black girl who grew up watching her dominate the tennis world on television, I do wish that I'd gotten the opportunity to speak with more of the Black women designers who work alongside Williams at Nike. To hear a Black woman's perspective on collaborating with the greatest athlete of all time — who just so happens to be a Black woman — would have underscored the cultural impact of Williams being honoured this way. One such designer, Emiko McCoy, was part of the first cohort of Serena's design crew in New York City. During one stop on the tour, McCoy shared her excitement over working closely with Williams and described the energy of the tennis star's collections as "exuding joy." I'm sure that there are many more stories about Black women being motivated by Williams' work ethic, and Nike would only benefit from sharing those stories with the world.
The importance of the Serena Williams Building is that it continues to show other Black women that we are capable of being great and that we should stop at nothing when setting personal expectations for ourselves. It represents the many facets of her life and embodies the layers of who she is as a person. Ringing true to the statement that Black women are not a monolith, our experiences and interests shape how we grow. Williams is not just a tennis player, she is an entrepreneur and fashion enthusiast and this building is an added representation of her continued legacy.
Like what you see? How about some more R29 goodness, right here?
Jane Campion Apologises To Venus & Serena Williams
"King Richard" Is A Masterclass In Agency