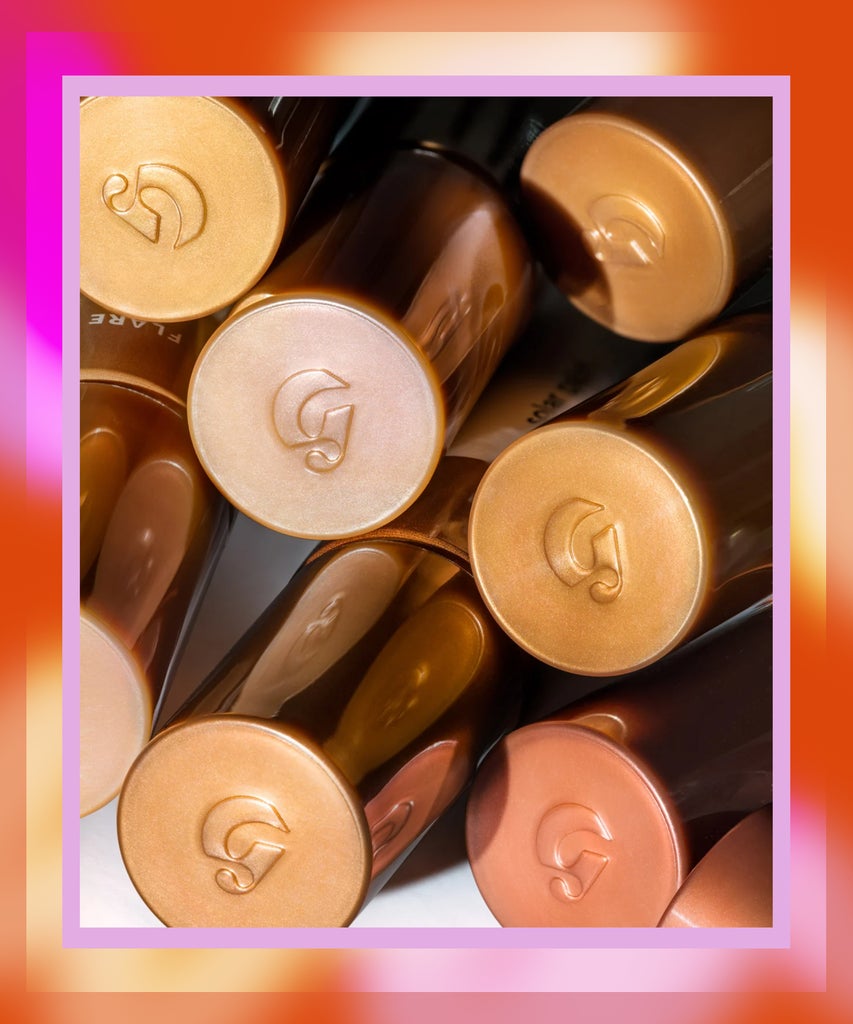 If it's been a minute since you've used Glossier, you might be excited to know that the brand's Friends of Glossier summer sale is back for 2022. From now until May 31, you can take 20% off all skin care, makeup, body, and fragrance products by using the promo code FOG22 at checkout.
To sweeten the already-sweet deal on some of our favourite beauty products, there's also a fresh drop of five new limited-edition value bundles only available during the sale period. (Three come with the fan-fave Beauty Bag, and the other two consist of an array of eye and lip cosmetics.) Limited exclusions apply, so the discount can't be applied to merch (i.e. sweatshirts and more). That said, everything else is fair game — including Olivia Rodrigo's own fave products from her new campaign.
Ahead, shop the best picks from Glossier's lineup of on-sale makeup, fragrance, skin care, and beyond.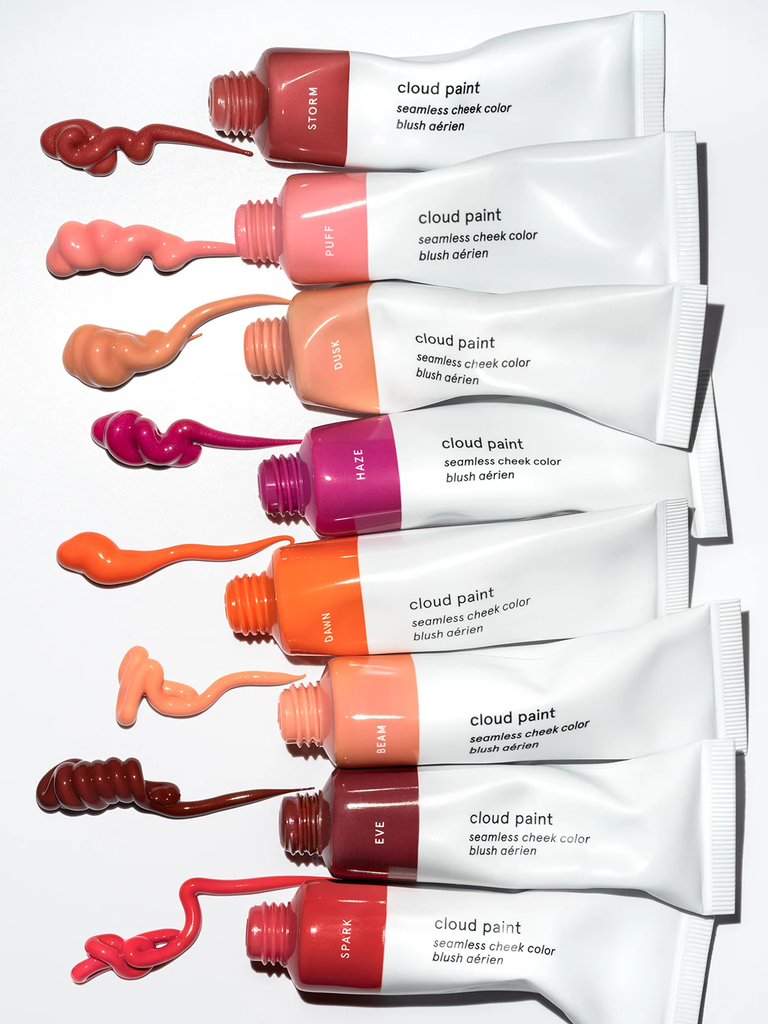 Glossier's tubes of cream blush are a modern beauty icon — and have cemented dewy blush's stronghold as an instant complexion picker-upper. (Don't be fooled by the teeny-tiny size: A little goes a long way, and I have yet to finish an entire one.)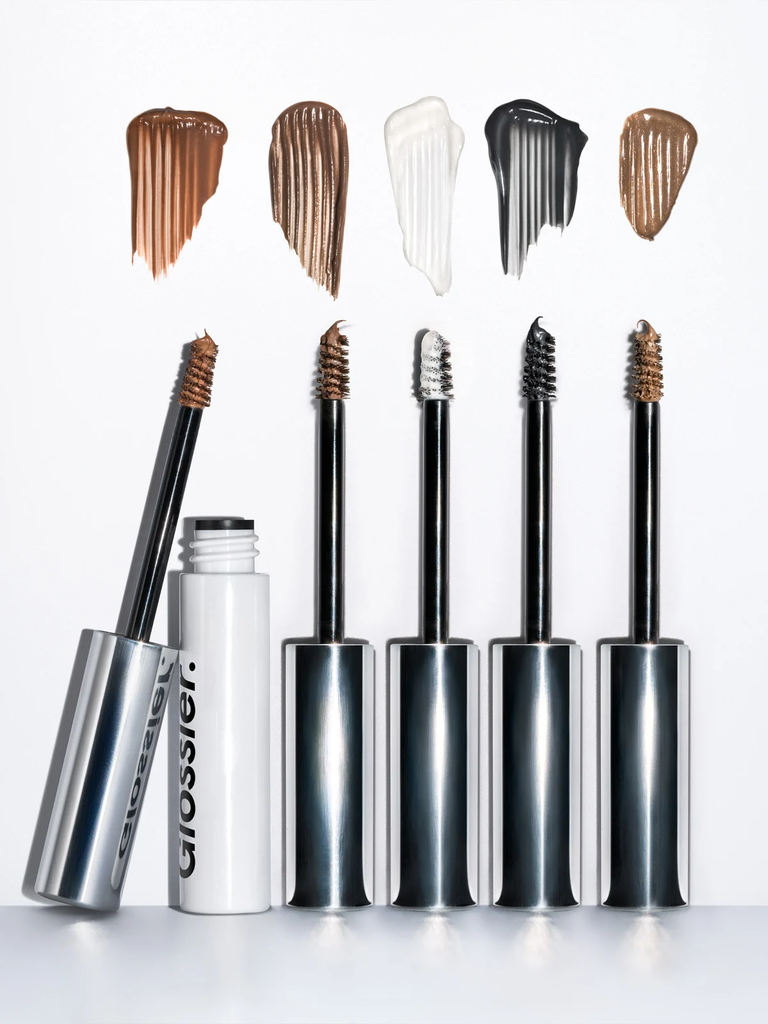 Boy Brow needs no introduction, but we'll give you one anyway. This longtime Glossier fave has earned a legion of devoted, bushy-browed fans, thanks to the product's ability to instantly bulk up the sparsest arches in a matter of swipes.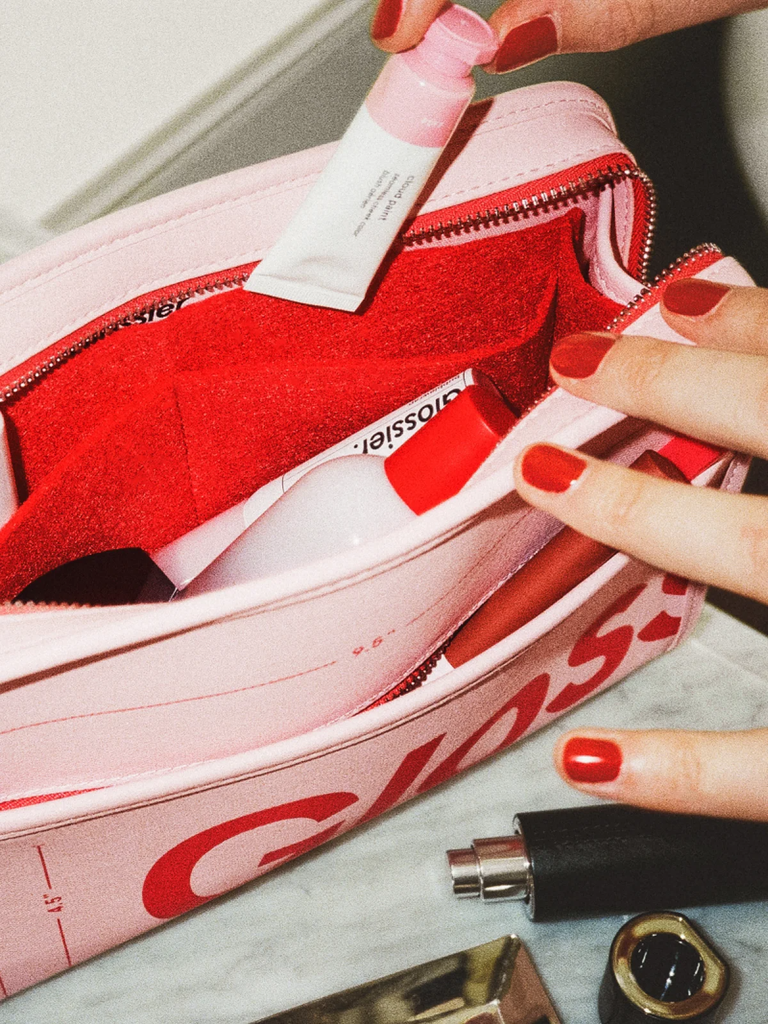 If summer travel plans are in your future, you'll need a place for your beauty products while you enjoy some fun in the sun. Glossier's roomy (but not too much so) pouch is the perfect home away from home — and also happens to be very cute.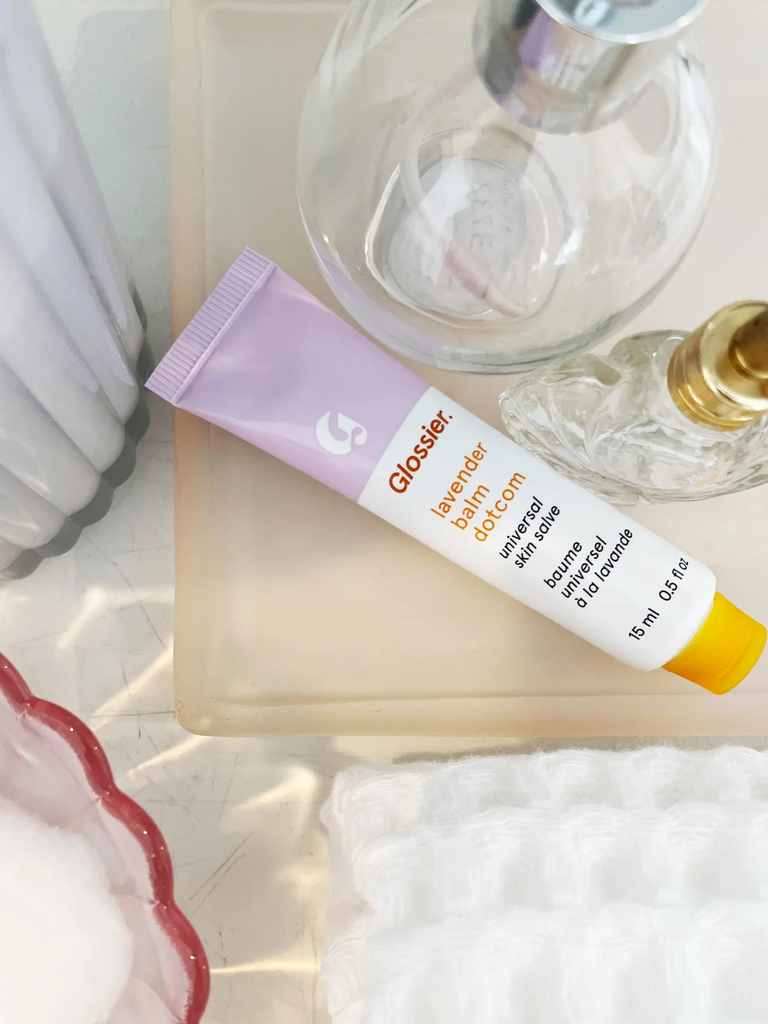 Balm Dotcom is a solid top-three Glossier product that is, IMHO, majorly slept on. I use the mint flavour before bed as an overnight lip mask, and I love the tinted options for a hint of hydrating colour. At under $10 during the sale, I definitely will be stocking up.
Glossier's oil-serum hybrid isn't just a supremely hydrating skin-care step; it doubles as a luminous liquid highlighter when dotted onto cheekbones or mixed into foundation.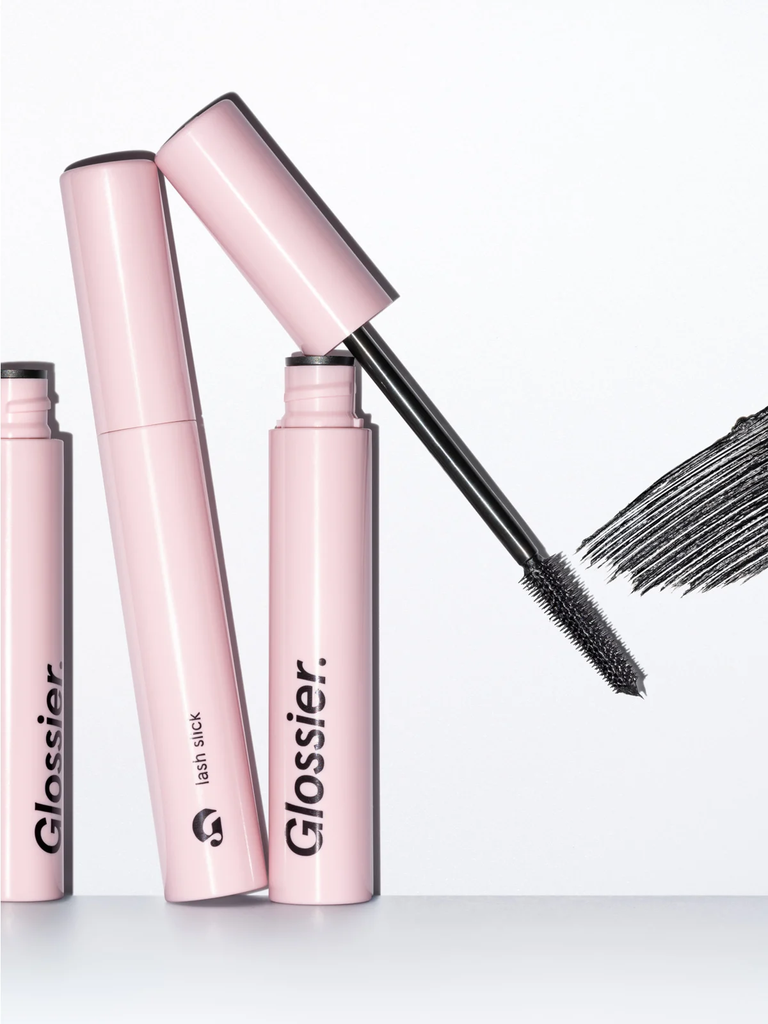 Another Glossier product I can't shut up about is the tubing mascara Lash Slick. It won't give you bulky, thicc lashes — and that's what I love about it. Instead, it offers Bambi-like length and definition, all while being incredibly easy to remove at the end of the day.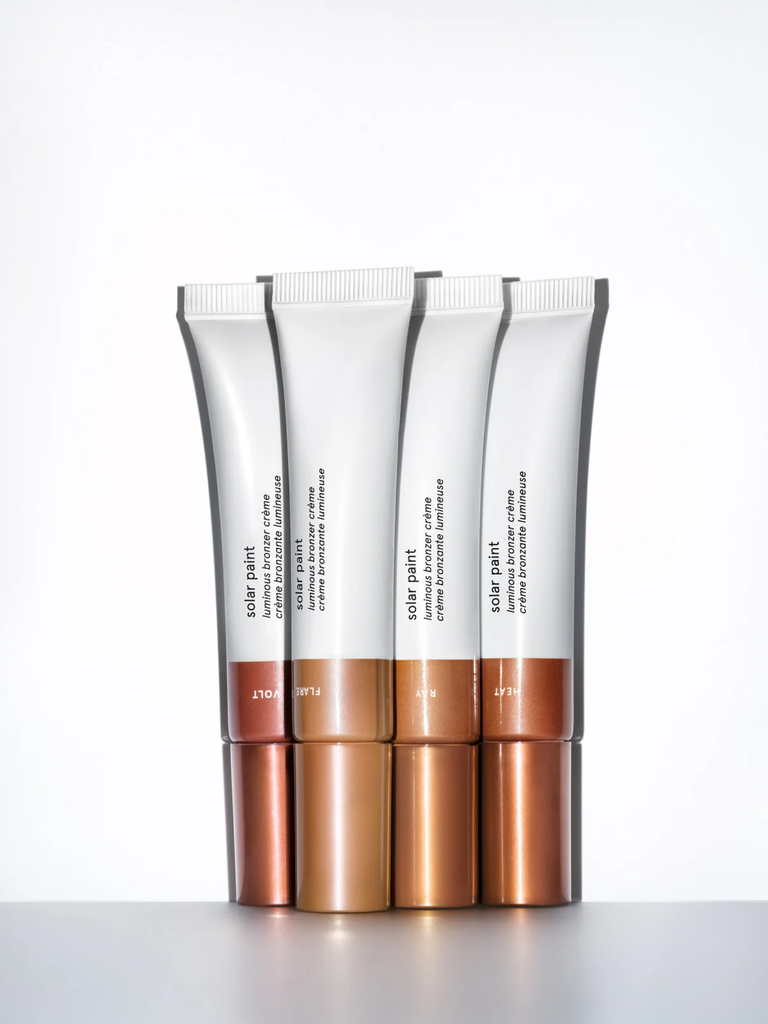 We're calling it now: Glossier's first-ever bronzer (basically if Cloud Paint vacationed in the South of France) is a summer must. I apply a few dots to where I'd normally apply blush for an instant sun-kissed glow.
Milky Jelly Cleanser is mild enough for everyday use, but it won't leave your skin feeling dry and tight.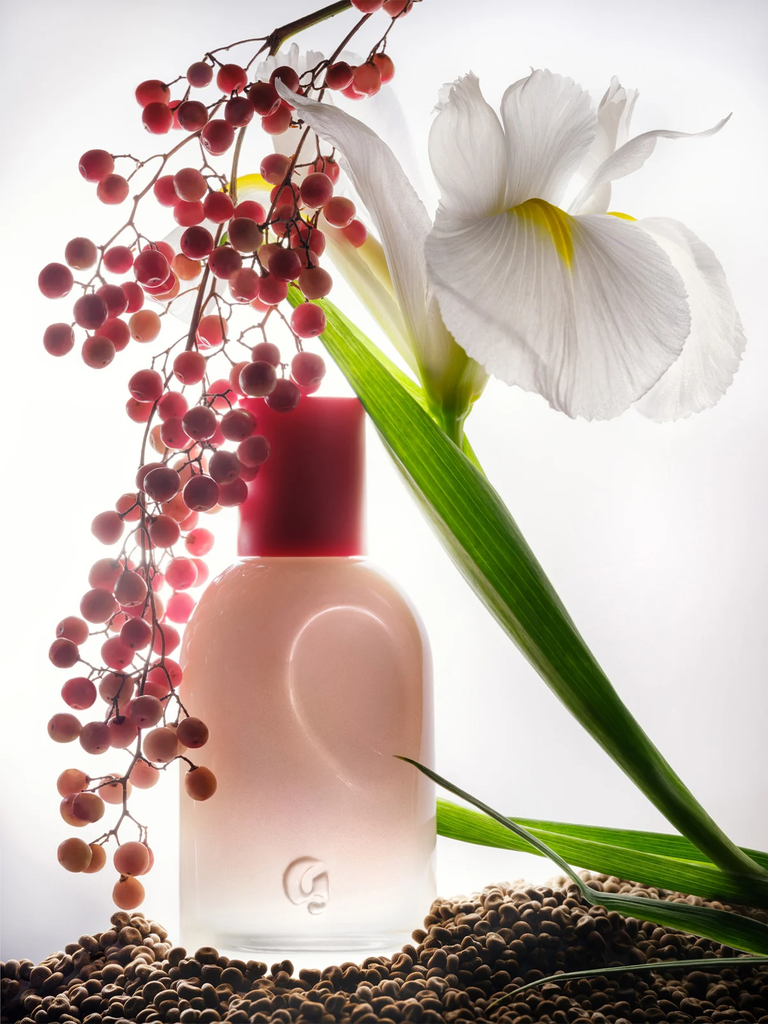 Glossier's award-winning fragrance (which was recently re-released in solid form) is under $50 during the sale. Don't miss out on making the skin-like, slightly musky, slightly sweet eau your signature scent this year.
Refinery29's selection is purely editorial and independently chosen – we only feature items we love! As part of our business model we do work with affiliates; if you directly purchase something from a link on this article, we may earn a small amount of commission. Transparency is important to us at Refinery29, if you have any questions please reach out to us.
Like what you see? How about some more R29 goodness, right here?
We Tried Every Product From Glossier
Skin Proud: The Glossier-Inspired Brand Under £15