It's officially here: the Most Wonderful Time of the Year™. Yes, it's come around at breakneck speed, as it always does, but this means we can now fully embrace getting stuck into the
party spirit
. Think sparkly ensembles (you better believe we're going all-out this year), night out-outs galore and plans with loved ones. Excuse us while we wipe a tear from our eye.
Want to be the host with the most this festive season? As well as your usual contenders – tunes from your Best of 2022 playlist, nibbles and swirly candles – make revamping your drinks offering a top priority. First stop? Cocktails, obviously (let's admit that the vibe of a party is instantly elevated the second you go one step further than just popping a bottle). And the winning ingredient? Cointreau L'Unique.
Yes, we'll be mixing all tipples with the stuff – unsurprisingly, as Cointreau is a staple of any drinks cart, already at the heart of over 500 cocktails. Plus, the bottle has recently undergone an elegant design revamp so it not only tastes but looks good. For the first time, the bottle celebrates the iconic liqueur's use of oranges and, as Cointreau's Master Distiller Carole Quinton explains, the label also pays tribute to the brand's French roots and original distillery in the engraving.
With this in mind, if you're looking for party-pleasing twists on your cocktail favourites, you've come to the right place. We picked up three easy-to-make recipes featuring the heritage liqueur at the recent Maison Cointreau event in London's buzzy Soho. The order in which the fun should be consumed? According to Global Brand Ambassador Kevin Suero: "Start with a welcoming Cherry Cosmo: a sweet note to set the tone of the night. When the time has come to celebrate, raise a glass of Cointreau Royale. And when the party is hitting hard, enjoy a Christmas Margarita." Shake and sip.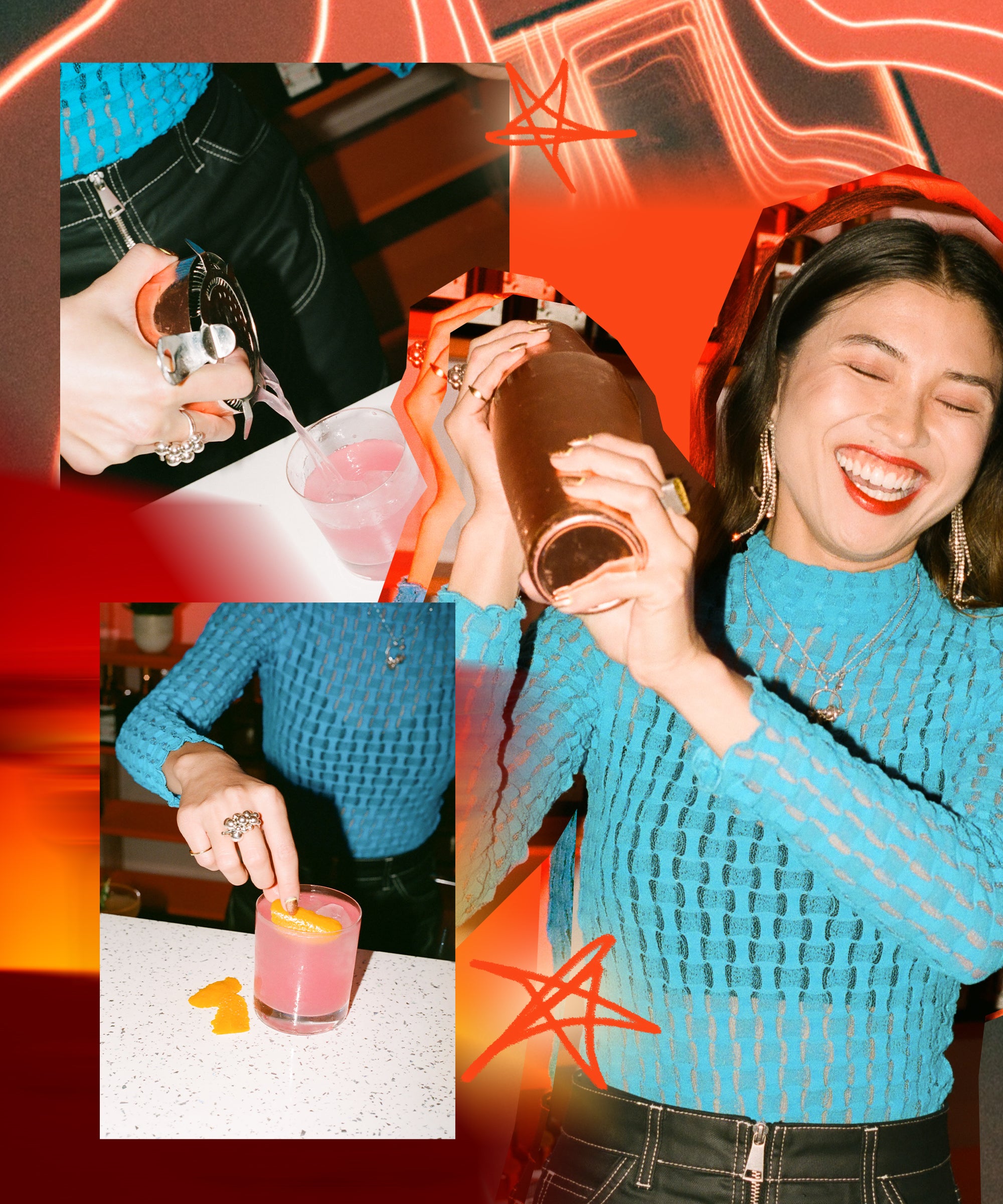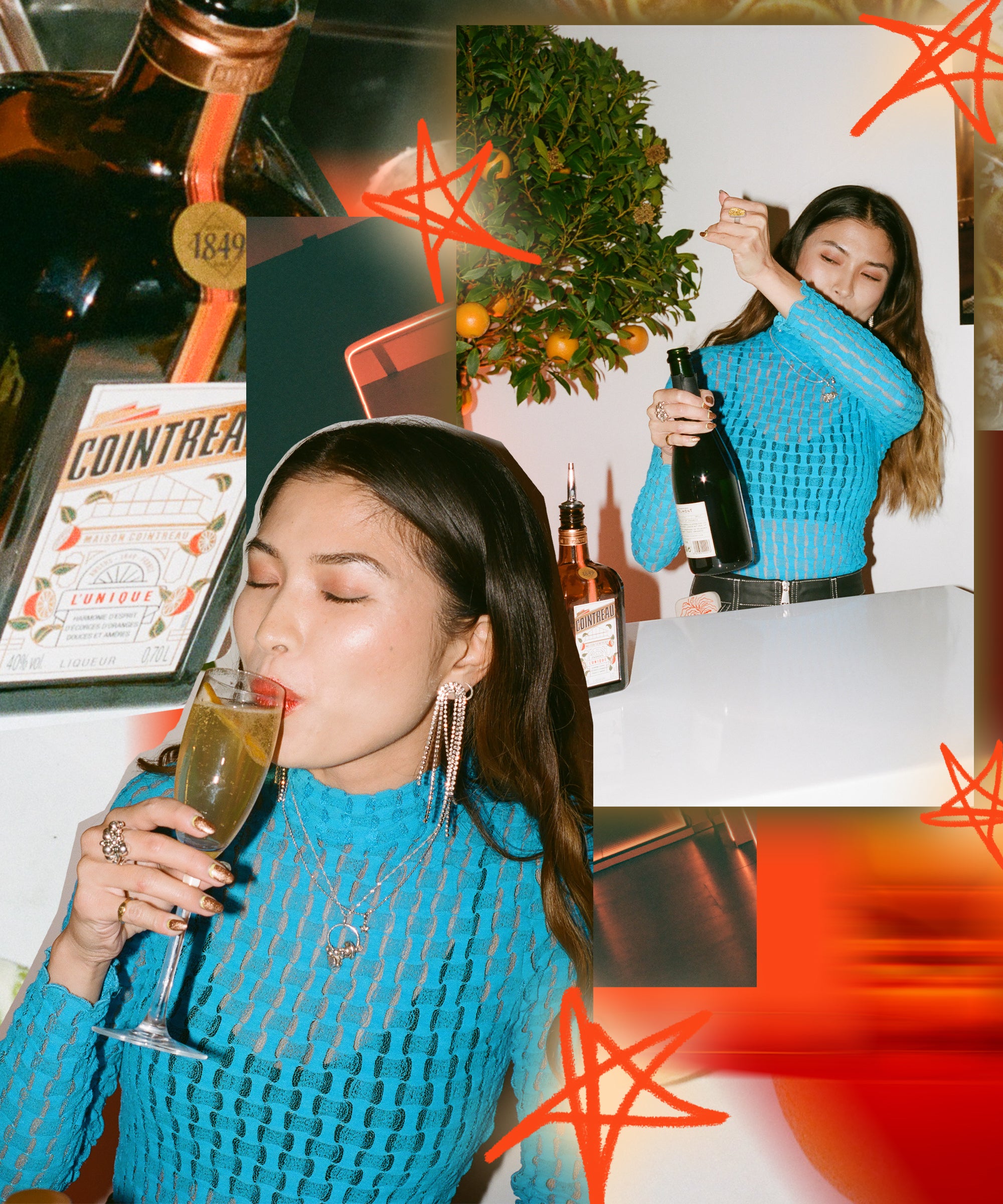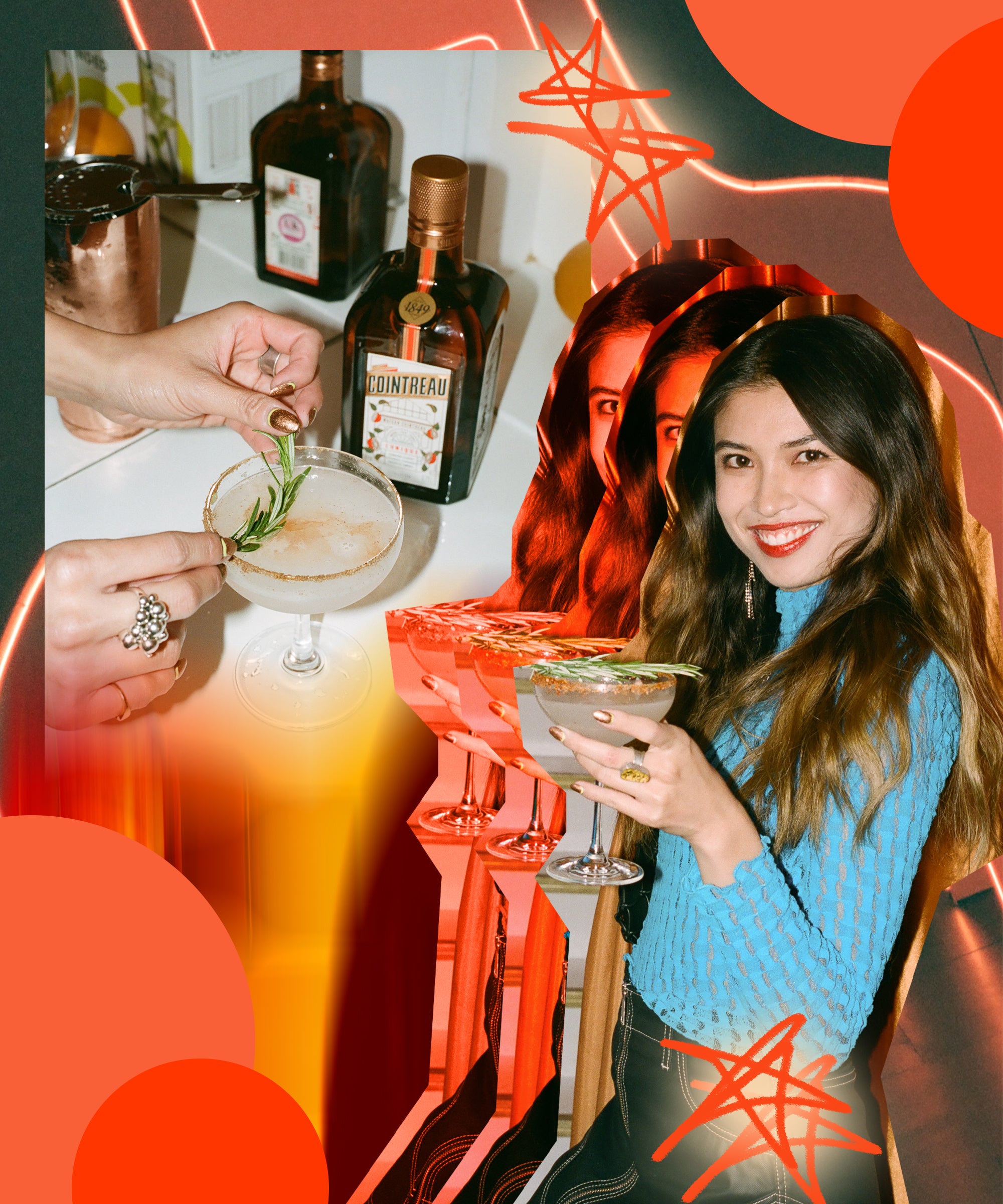 Like what you see? How about some more R29 goodness, right here?