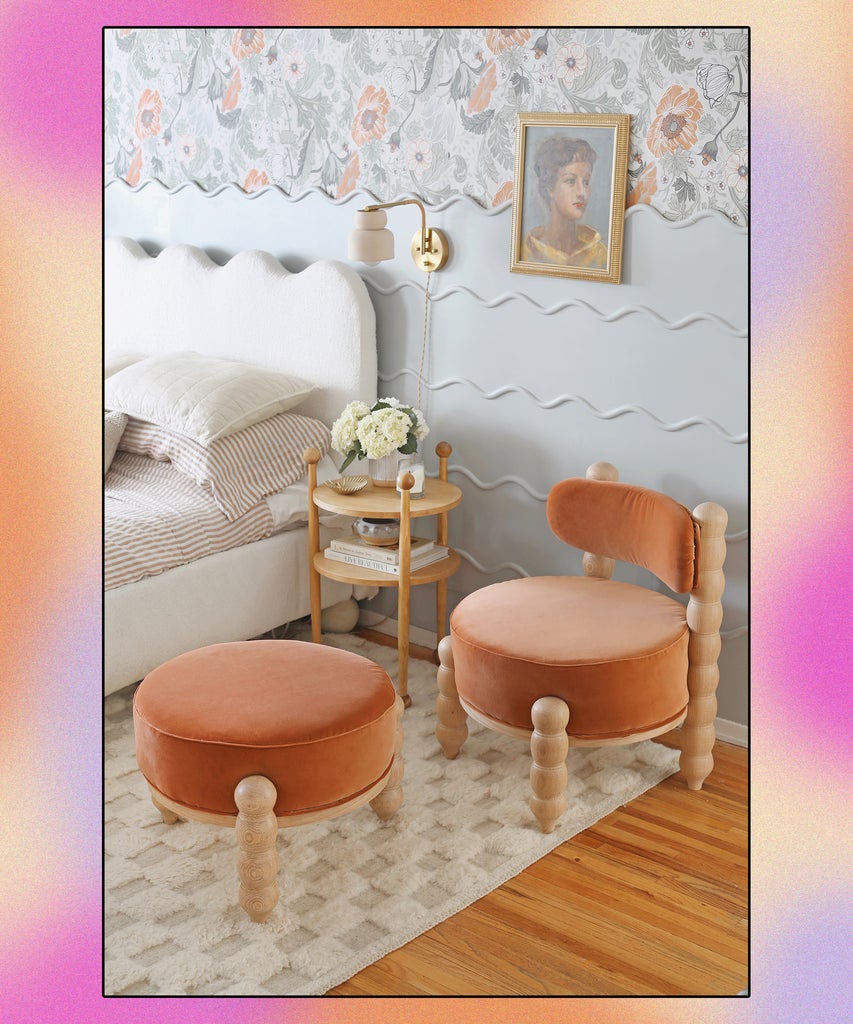 "I'm really passionate about making your rental your home," says Cynthia Moreno, better known by her online moniker @hotpinkpineapples on Instagram and TikTok. "Just because you don't own something, doesn't mean it can't reflect you and feel like it's yours."
Within mere seconds of setting foot (virtually) in Moreno's airy two-bedroom, two-bathroom apartment in Los Angeles, you can tell she knows a thing or two (or 10) about cultivating a space that's all her own. "My style is a little bit of vintage mixed with a little bit of post-modern and also, just all around, I want things to kind of feel cosy," she explains. "I love pouring love into my apartment, whether with the art or building stuff or finding good thrift finds. And every little piece just kind of makes the space feel a little bit more like it's ours."
In Refinery29's latest episode of Sweet Digs, we take a tour of Moreno's $2,175-a-month (£1,773 rental, which she shares with her husband. "I like things that feel a little different," the L.A. native says. "You can tell with some furniture pieces — most of which my husband and I made — I like things that are a little unique, a little handmade." The set designer turned full-time content creator has gained a dedicated following (36k on TikTok and over 100k on Instagram) in large part because of her expertise in apartment-friendly DIY, with a focus on decor that's as easy to install as it is to remove.
As we make our way from the foyer to the dining area, we see that Moreno leaves no stone unturned when it comes to making a place her own. "I'm also really big on changing the texture of walls. You'll notice as you go through the apartment, there's a lot of texture and moldings," she tells us. "I find ways to do this in a way that's completely removable because, obviously, we rent; we don't own. The molding in the living room and the arches in the dining room make the space feel a little more architectural, even though it was just a boring white apartment when we first moved in."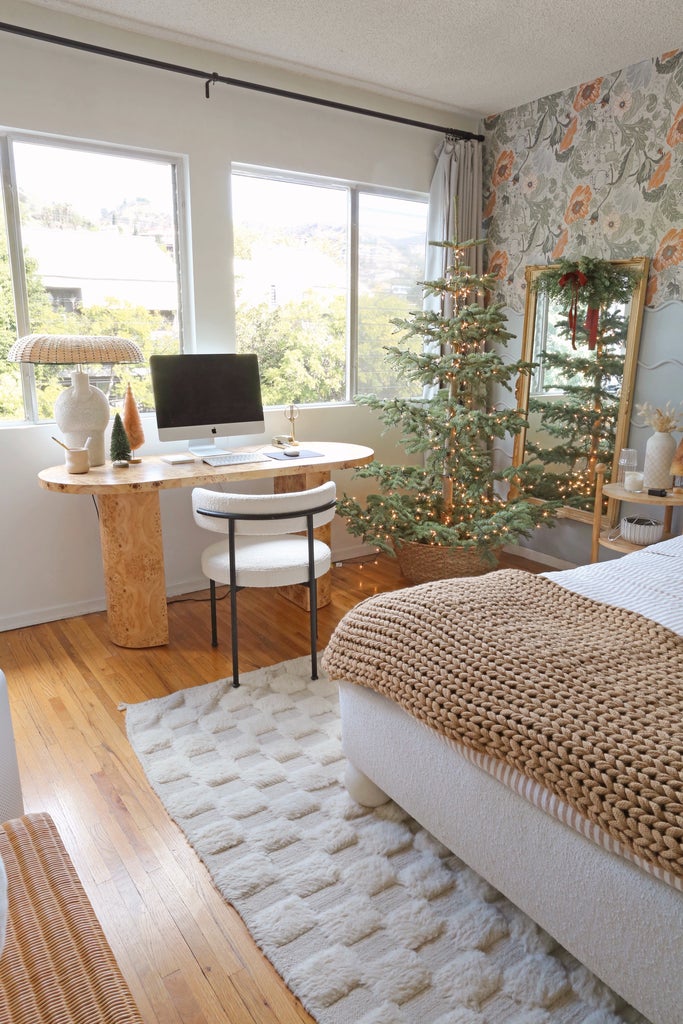 While many of Moreno's furniture and decor pieces are bespoke creations from her (shockingly affordable) DIY projects, select investment pieces were ones she splurged on in-store. "I fell in love with this burl wood desk, which was $899," she says of the beloved CB2 piece in the primary bedroom.
At Refinery29, we're here to help you navigate this overwhelming world of stuff. All of our market picks are independently selected and curated by the editorial team. All product details reflect the price and availability at the time of publication. If you buy or click on something we link to on our site, Refinery29 may earn commission.
Like what you see? How about some more R29 goodness, right here?
Affordable Home Decor Gifts You Can Buy On Amazon
10 Target Home Buys That Make Awesome Gifts