Welcome to Sun Blocked, Refinery29's global call-to-action to wake up to the serious dangers of tanning. No lectures or shaming, we promise. Instead, our goal is to arm you with the facts you need to protect your skin to the best of your ability, because there's no such thing as safe sun.
We also understand that it can be tough to find your perfect sunscreen; the one you'll want to apply not just in the morning, but reapply throughout the day. Because we're so passionate about sunscreen, and sun safety in general, our editors have diligently tried and tested pretty much every skincare product with an SPF on the label, both new and cult favourites. So we're presenting our findings to you — our top-shelf sunscreens that don't leave a white cast or cause breakouts, and actually make our skin look better — in the hopes that you'll find formulas that you love, too.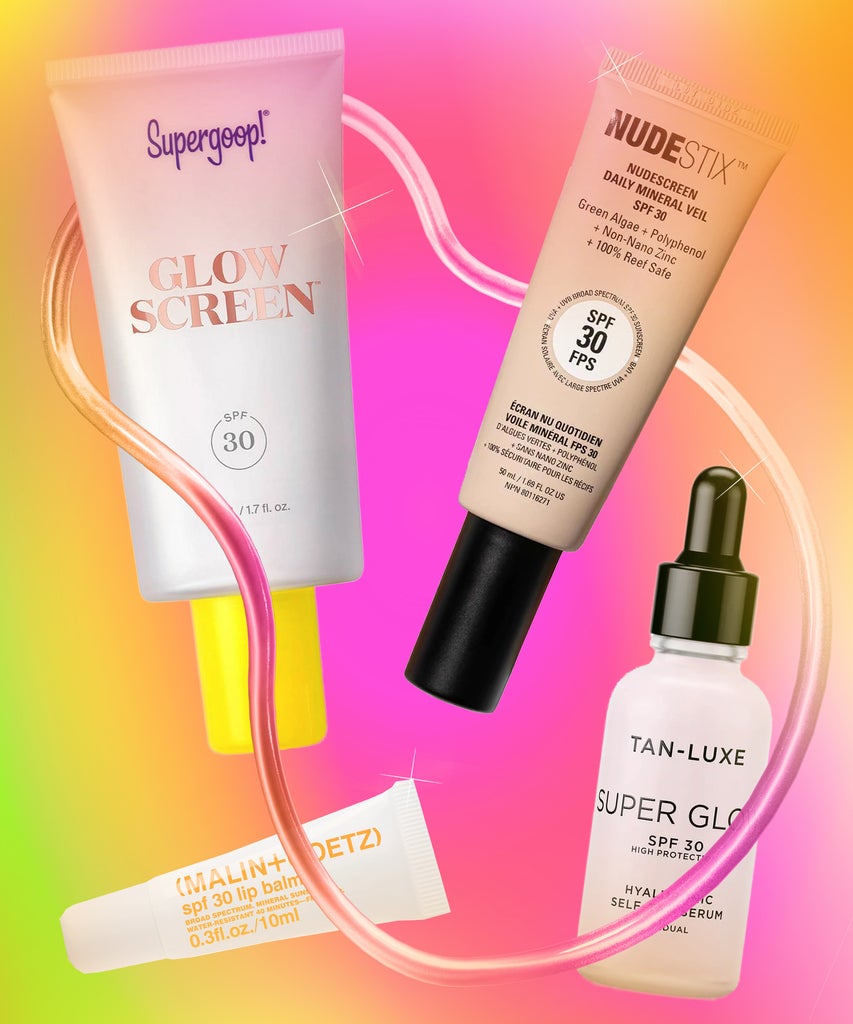 Ask a beauty editor about the one skincare product they'd take on a desert island, and 10 out of 10 would say sunscreen. No matter how strongly we may feel about our favourite lash-lengthening mascara or go-to cream blush, SPF is the one product that's actually fundamental to survival — and our countless conversations with dermatologists and skin experts have drilled the very real risks of unprotected sun exposure into our heads.
We have the crème de la crème of facial sunscreens, both tinted and non-tinted, and a £2.20 SPF lip balm that's low-key incredible. We also have you covered with on-the-go sunscreens that will make your makeup look even better after you apply it, and a few conditioning and UV-protective hair sprays (because yes, the sun can burn your scalp, too). Plus, for anyone looking to give their arms and legs a "sun-kissed" glow safely, we've thrown in the best self-tanners on the market as well (some even have added sun protection).
It's all here in R29's curated guide to sun care. Read our testimonials and shop what resonates, below.
Best Face Sunscreen
"This sunscreen is so featherlight, it feels more like a moisturising serum than a sunscreen, so it's perfect for my oily, breakout-prone skin. Not only does it provide broad-spectrum protection against both UVA rays (responsible for premature ageing and skin cancer) and UVB rays (which can cause sunburn), it also boasts vitamin C and E — both antioxidants that act like an additional shield against your skin and the environment. I love how it lends my skin a very subtle, moisturised glow, and it sits seamlessly under my makeup." — Jacqueline Kilikita, Refinery29 Acting Beauty Director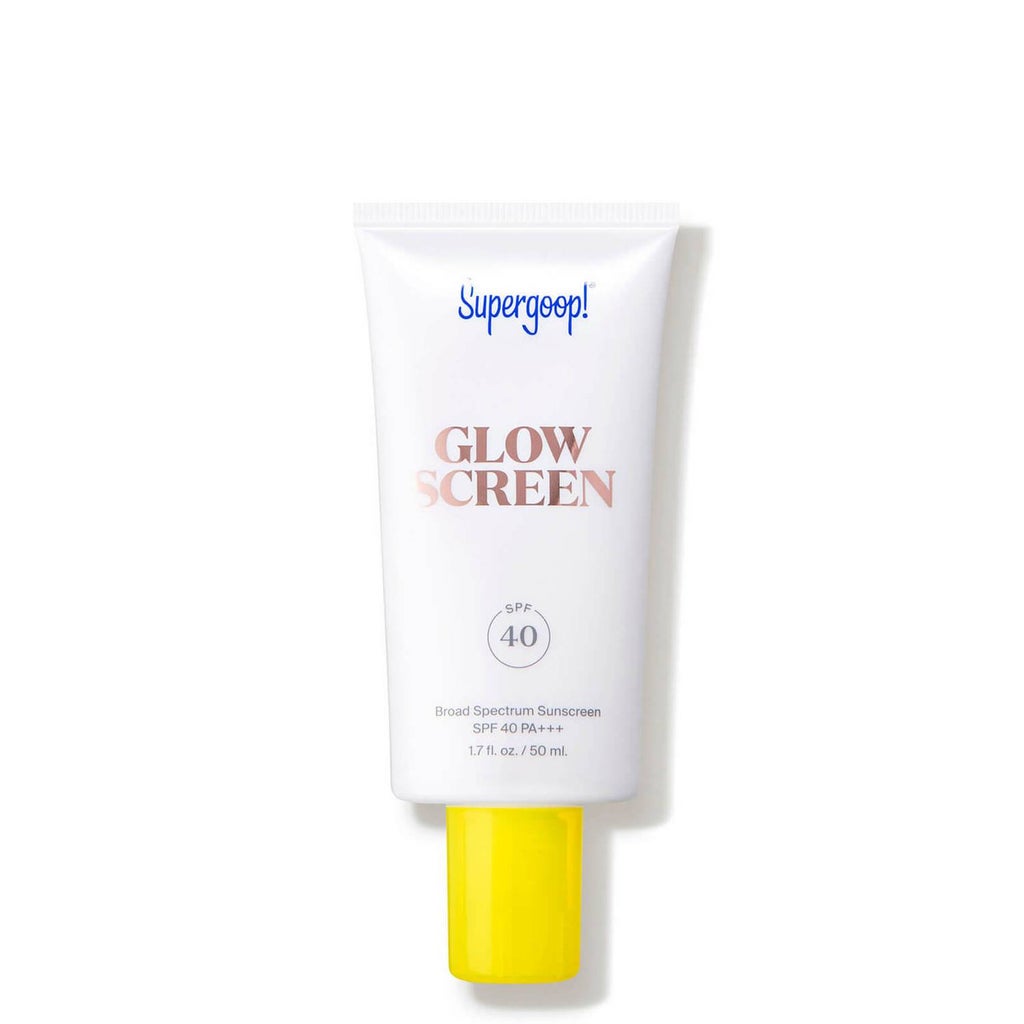 "This is the sunscreen that showed me that my skin could look better and glowier while wearing it, which got me in the habit of applying it every day. I've tried a lot but I always come back to this one. It's a broad-spectrum SPF 40 with niacinamide and hyaluronic acid, so it's equal parts skincare and sun protection. I like to use it alone, as opposed to layered with a foundation over top. I consider it the perfect run-out-the-door SPF that everyone needs. I wear the original pearlescent shade, which now goes by Sunrise, but there are four total shades in this formula, so you can find the subtly reflective shade that fits your skin tone." — Megan Decker, Refinery29 Beauty Editor
"This is another 'if Sara Tan our beauty director loves it, I'll probably love it too' situation, but impeccable taste won out yet again. I went feral the first time I tried this product — not only is it an actual SPF 50 (a shocking rarity on the market), but it's also a mineral sunscreen for broad-spectrum UVA/UVB protection. As a Black woman, I have had my feelings hurt by mineral sunscreens that claim to leave zero white cast, but I promise you this one doesn't have any form of chalkiness whatsoever. It's also full of ingredients my skin loves, like ceramides and somehow is actually deeply moisturising while also being water-resistant. This is a sunscreen I truly get excited to use every day." — Amanda Mitchell, Refinery29 Senior Beauty Writer & Stories Creator
Best Body Sunscreen
"This is so inconspicuous on the skin, it blows my mind. Nothing like the greasy, chalky body sunscreens of yesteryear, it absorbs in a matter of moments, so you won't work up a sweat while rubbing it in. I like that it's also packed with aloe vera (an ingredient often found in after-sun lotions, it's so soothing) and vitamin E, which provides additional protection against skin damage. I'd say it's one of the most sophisticated formulations I've come across so far." — JK
"While I'm committed to wearing sunscreen on my face and neck every day, I've been less religious about daily full-body application. Up to this point, body sunscreen has really only been a beach-bag necessity that I pack when I'm meeting friends at Central Park or wearing a swimsuit. This TikTok video on the '5 Best Body Sunscreens' influenced me to try this one by Eucerin. I love that it looks and feels like a lotion — that's how it's marketed, too; the 'SPF' in teeny-tiny letters on the label would be easy to miss. Because it plays the part of body lotion and actually hydrates my skin, I want to apply it in the morning before I head outside. Also, the price is very reasonable." — MD
"When it comes to body sunscreens, I want both high SPF protection and preferably a double-duty situation: If I'm showing more than an ankle's amount of skin, I'm typically going to wear body oil to really enhance my glow. This is really a body oil that just happens to have SPF in it — a dream and a goal, honestly. It goes on clear and is transfer-proof (aka you can put on a satin beach shirt and not worry about oil stains) and is also full of good antioxidants your skin will love. And don't think you'll be shimmering up a summer storm — the rose gold really just enhances your skin's natural glow rather than making people be able to see you from miles away on a sunny day." — AM
Best SPF Makeup (Tinted Sunscreen)
"SPF 25 is certainly a positive addition to this medium coverage foundation, which I apply after my SPF 50 sunscreen. Every little bit helps! Niacinamide (also known as vitamin B3) helps to control any excess oil, so it stays matte and looks fresh from the moment I apply it, right until I go to remove it at the end of the day." — JK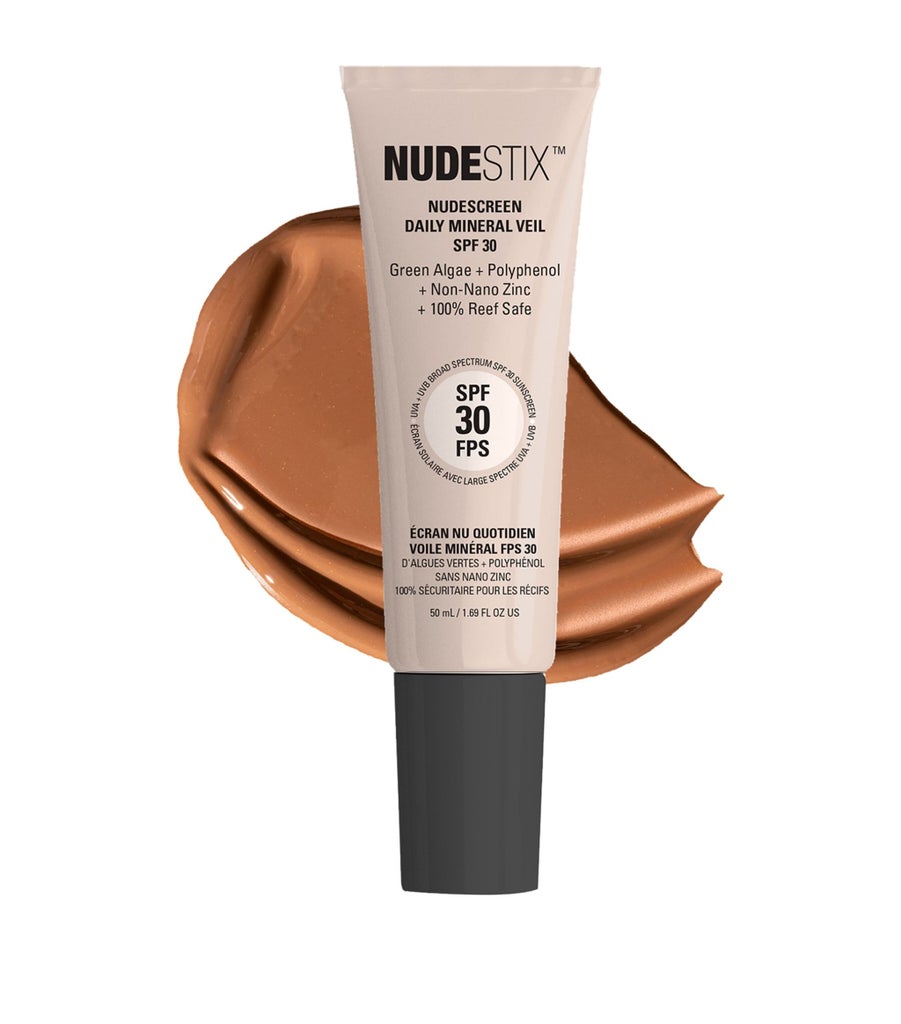 "You know how for a while people on TikTok were obsessed with mixing those Drunk Elephant bronzing drops into their moisturiser? For me, the Nudestix Nudescreen is that: a moisturiser with a sheer brown, glowy tint that reads like a believable tan. Plus, it does the DIY blend one better by offering SPF 30. On a good skin day, applying this is really all that I need complexion-wise. There are a bunch of different shades, but I do Nude, which is the lightest tinted option (there's a non-tinted version as well). Nudestix founder Taylor Frankel tells me she'll sometimes use a darker tint as her bronzer, blending it on the high points of her face while getting extra sun protection in those areas. Of course, if you're using it like that, just make sure you have a base layer of sun protection underneath." — MD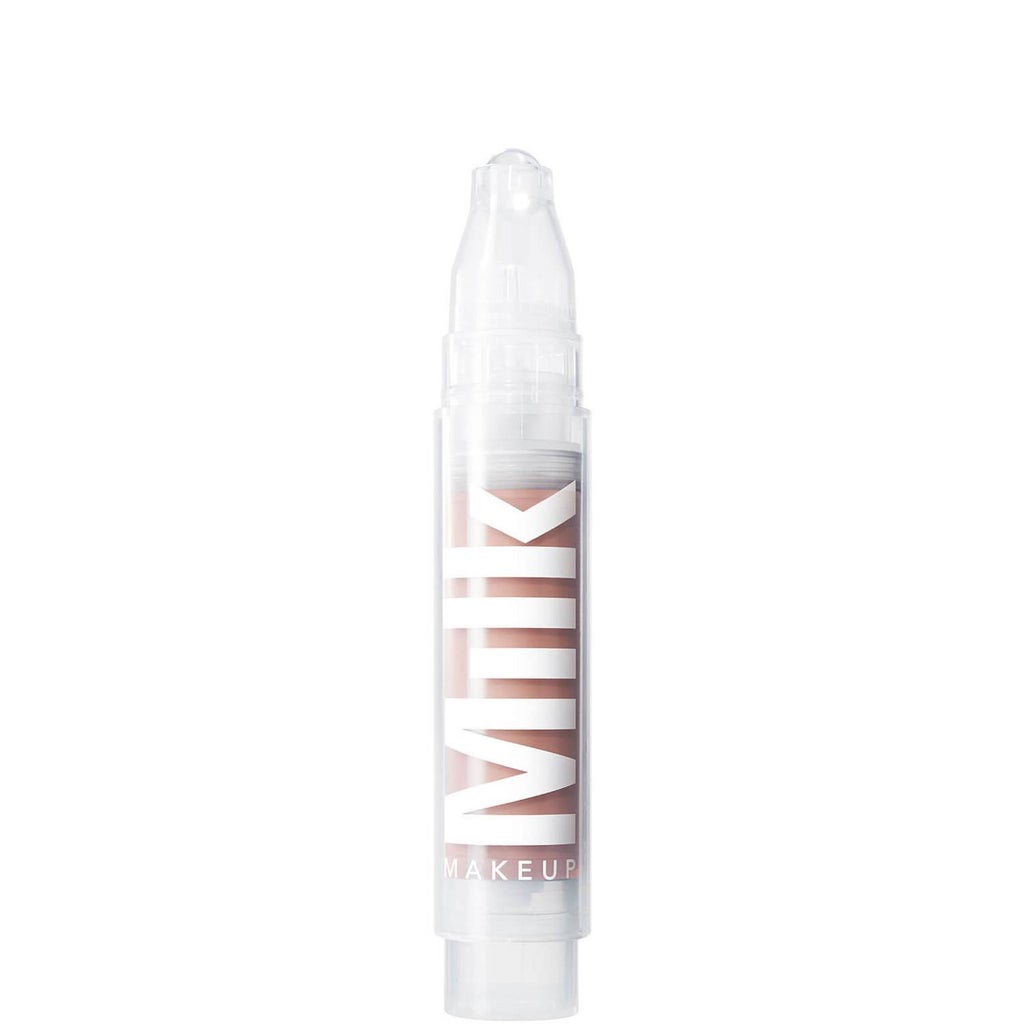 "It takes a lot for me to love a tinted moisturiser. I feel like I've tried so many and they either sit weird on my skin or the match is off. This foundation from Milk is the opposite of that — intended to be skincare that happens to have a bit of a tint to it. I am obsessed with this for those days that I'm not in Full Face but don't want to be in No Face, either. Squalane works hard to plump and smooth skin tone, but this also has an SPF of 30, great for an extra layer of protection over my usual higher SPF. That number alone had my ears perked, but the fact this actually is a beautiful product on the skin helps a lot, too." — AM
Best SPF Lip Balm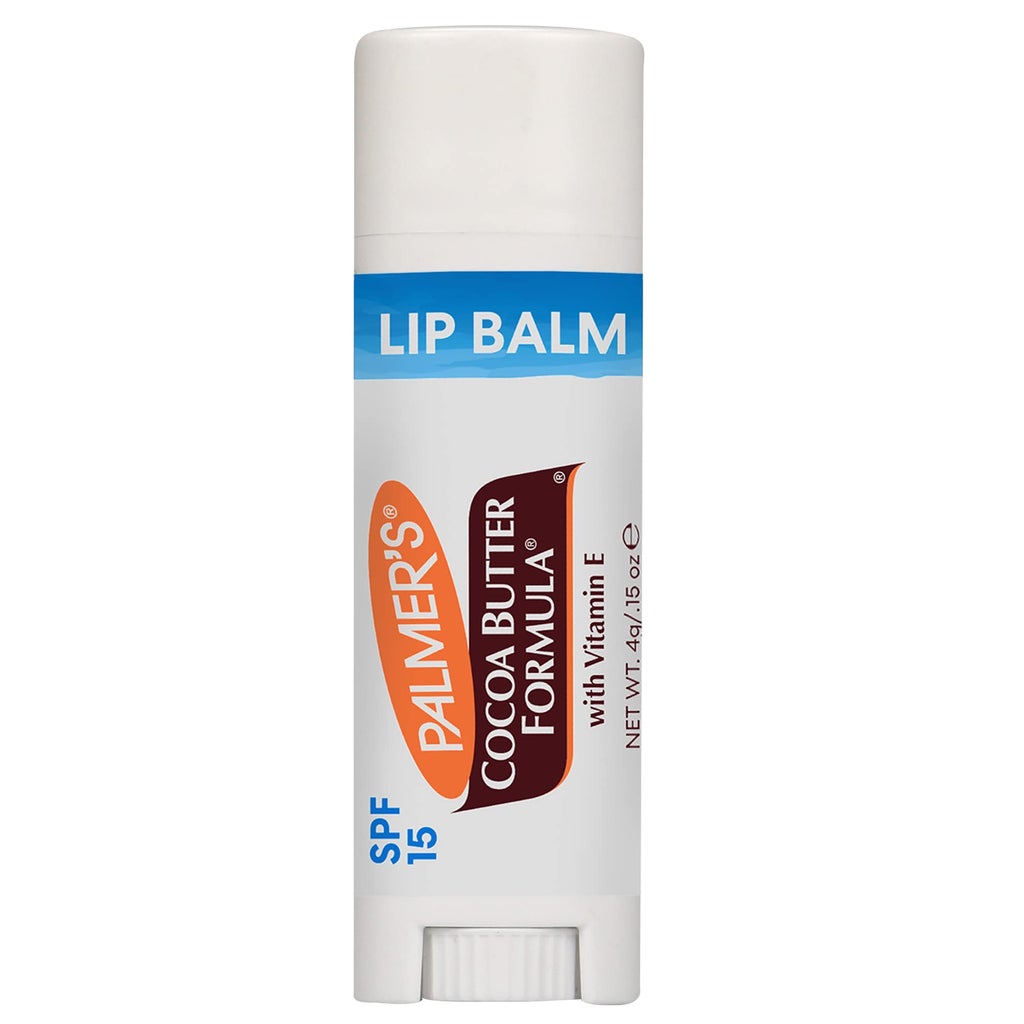 "It's hard to find an SPF lip balm that doesn't taste of perfume or turn your lips an unsightly shade of white. This one is unscented (tick!) and clear (check!), but it also features moisturising squalane and shea butter to soften parched, chapped lips. I wear this all year round, not just in the summer months." — JK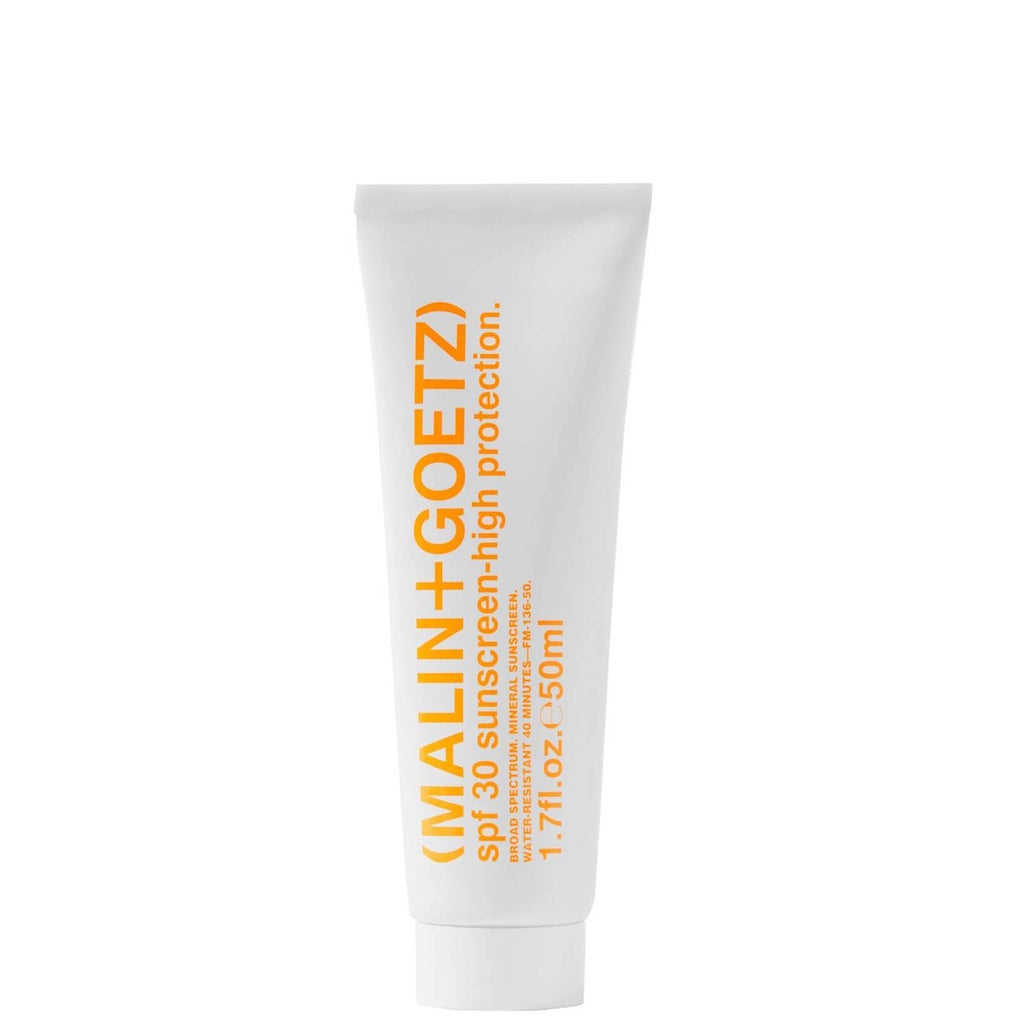 "This lip balm is simple, which is kind of the entire Malin & Goetz aesthetic. I'd recommend it to anyone who wants an SPF lip balm that's pretty inconspicuous in packaging — a plus if someone asks to borrow it — and a lot like a regular lip balm but with added sun protection. It's moisturising and doesn't taste chemically or chalky the way some SPF lip balms do. It's a perfect throw-in-the-bag ahead of summer, because my lips do burn if I'm not careful." — MD
"I love this lip gloss so much that I forget it has SPF in it. I keep coming back to this baby time and time again. It's everything I want in a lip gloss — not sticky but still glossy enough I can wear it alone or with a bit of lip liner or lip tint, and protective for someone like me, whose lips are perpetually begging for moisture and nourishment. Despite the SPF being zinc oxide, there's no weird mineral ashy tint to be found here." — AM
Best On-The-Go Sunscreen
"I'm not as diligent as I could be when it comes to reapplying my sunscreen, but this aerosol spray version makes light work of topping up. Not only is it easy to use, it feels really comfortable on the skin (rather than greasy or sticky) and smells incredible, too. Just make sure you're applying enough of it." — JK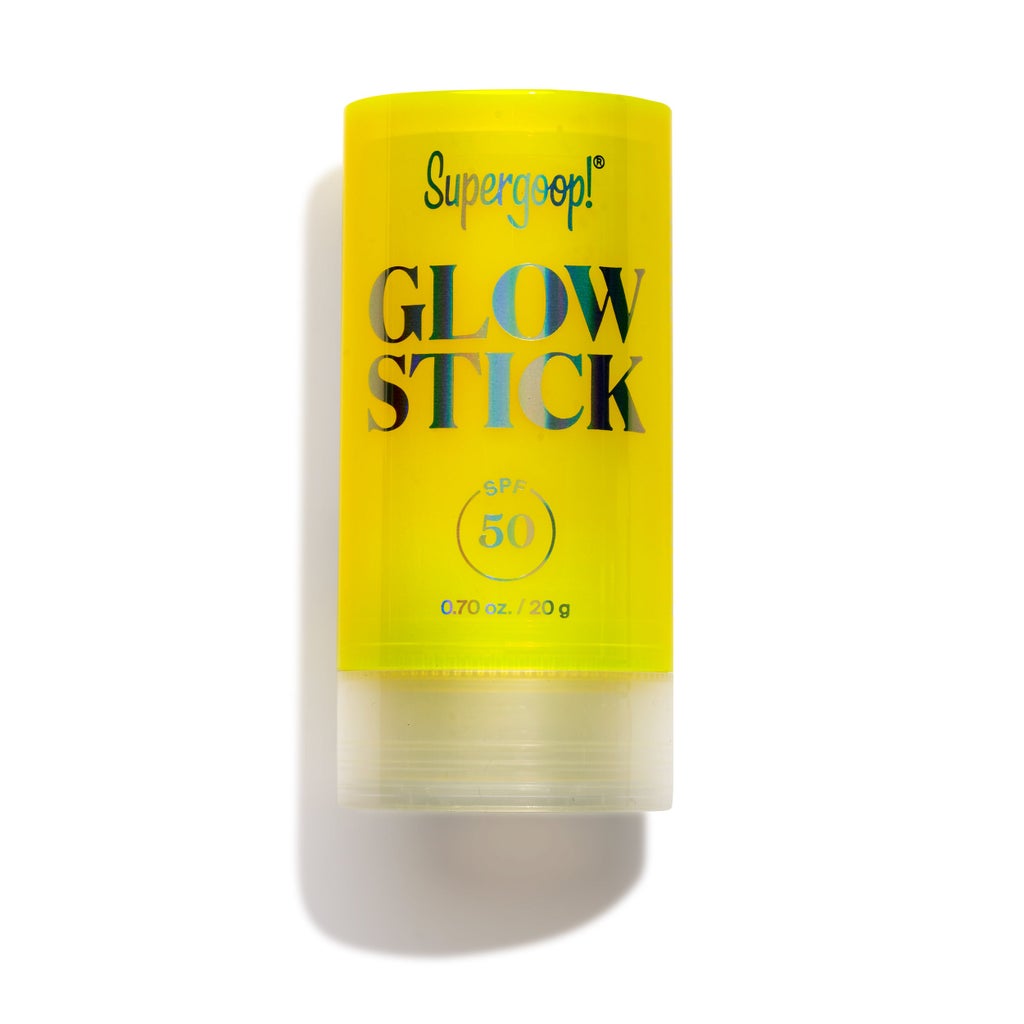 "Some people carry powder compacts or blotting paper. I, on the other hand, carry highlighter sticks in my handbag because my dry skin sucks up moisture and I like to keep it dewy all day. This is effectively the sunscreen version of a chubby stick highlighter. I use it for touch-ups, swiping it down my arms, legs, and shoulders, down the bridge of my nose, and across my cheekbones. I wouldn't use it for my entire face or body given the small size and stick design, but it makes reapplication something I want to do, not have to do." — MD
"Honestly, most SPF setting sprays are… fine. Some of them absolutely get the spray part down, but they're lacking in the setting department — it usually leaves a weird veil of oil that doesn't get the job done. However, here comes Naked Sundays, with its Australian sunscreen standards, bursting through both markets with one of the best setting sprays I've ever used, period. Not only does it set my makeup, but it's travel-friendly, meaning I can both refresh my makeup (!) and actually reapply my sunscreen (!!)." — AM
Best Sun-Protective Hair Sprays
"This hair oil mist smells like a tropical beach holiday, but it has some pretty serious credentials. UVA and UVB filters absorb the sun's rays, preventing them from frazzling my thick, dry hair, while a dream team of plant-based oils and shea butter all moisturise deeply. My hair feels like silk whenever I use it." — JK
"My hair is not colour-treated and I don't often use heat-styling tools so it's relatively healthy, but it does get a little dry in the summer when I'm washing more often (because I'm sweaty) and dipping into a pool or ocean at least a few times. While I'm always wearing a hat to protect my scalp, I'm new to using something protective on my hair. This detangler makes it easy. I spray it on damp or dry hair and it adds a little slip and shine that instantly glosses over dullness, but is not at all heavy. The formula includes an Amazonian fruit oil that protects hair from UVA rays, and it smells a little like mango." — MD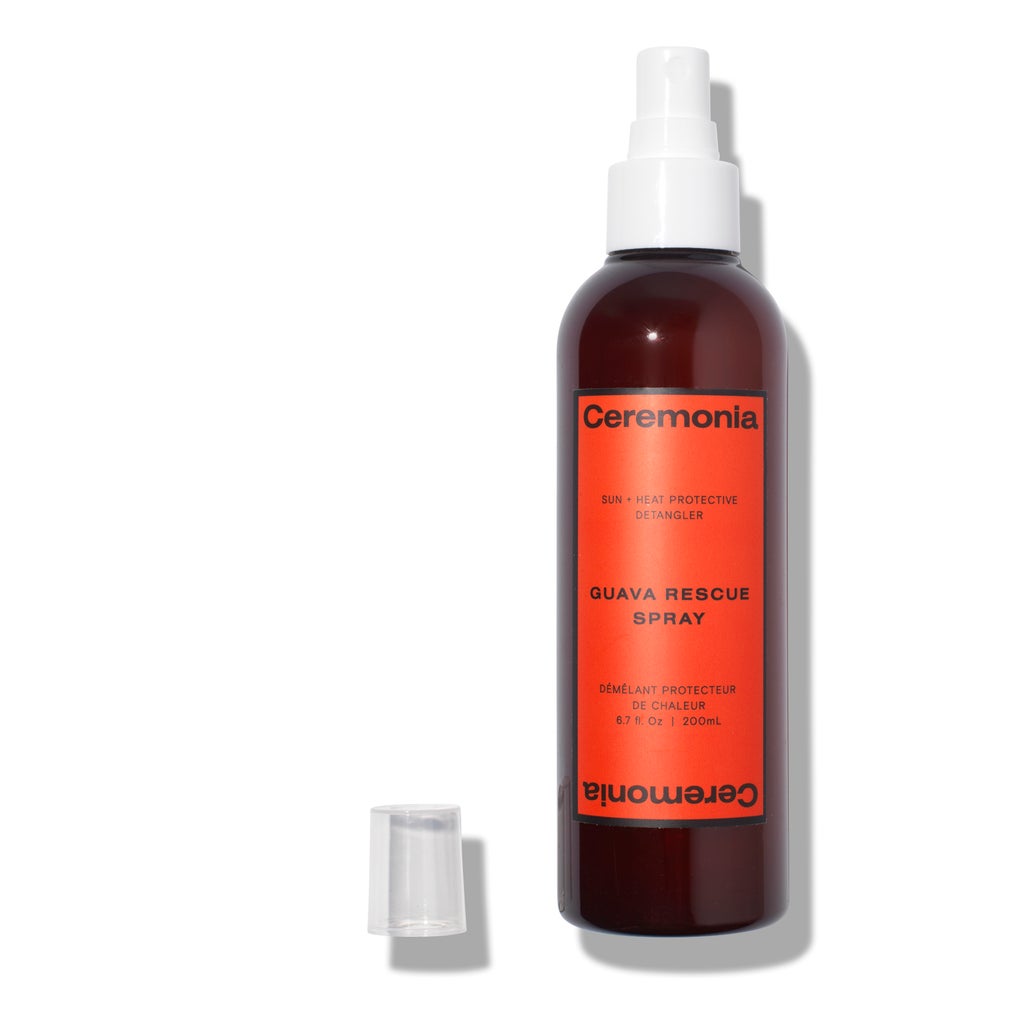 "I don't know what they put in this beautiful spray, but I would like to shake the chemist's hand. I've talked about my love-hate relationship with my hair a lot, but this detangling and heat-protectant spray has been a clutch member of my routine since I first tried it. Not only does my hair drink it up due to the blue agave, it holds onto that moisture, making my blow-dries last longer and feel smoother. Detangling is a breeze, and because my hair naturally turns a bit of an auburn-y red in the summertime, it's really important to me to make sure I'm not doing further damage to the colour so UV protection is a must." — AM
Best Self-Tanner For Face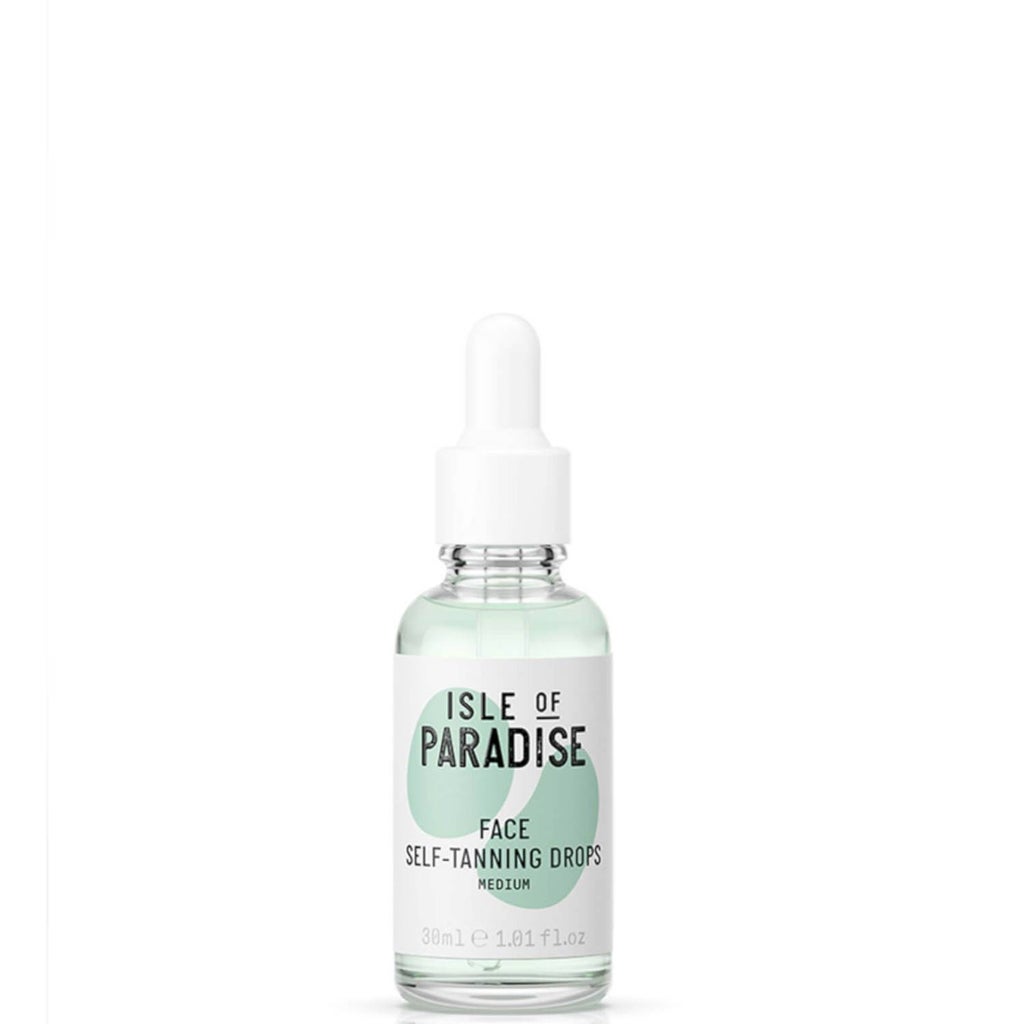 "Pretty much all bronzing drops I'd tried before discovering this had clung to and emphasised dry, uneven patches on my face. This product promises a flawless glow every time, and as it's virtually colourless, it doesn't stain my pillow. I like to mix it with No7 Future Renew Night Cream before bed." — JK
"I have used the original Tan-Luxe Glow Drops for years — it's the only formula that doesn't go orange on me and actually looks natural on my fair skin. When I found out that there was an extension with SPF 30, I was like, Genius. I mix two or three drops into my moisturiser in the morning and I get a believable glow that develops over the day. I don't rely on it for sun protection, because I admittedly use it sparingly, but I consider the fact that it has SPF to be a fabulous bonus." — MD
"You're probably wondering, Amanda, how would you know anything about this? I am a spray tan girlie through and through, and my addiction to being eternally glowy has gotten me this far in life. Even in the dark wintery days, I need to appear as though I just touched down from Ibiza, and I love these glow drops for that reason. With continual use, yes, your skin will bronze and get darker, but I love to mix a few drops of these with my moisturiser in the morning — it makes my inner glow pop that much more." — AM
Best Self-Tanner For The Body
"I've tried so many fake tans over the years but I always come back to this one. It complements my light olive skin beautifully, and when it fades, it does so pretty seamlessly — no patches in sight. Bondi Sands says that this can also be used on the face, so I've enlisted its help for tinting my eyebrows, mixing up my own DIY bronzing drops, and as a semi-permanent bronzer on my cheeks." — JK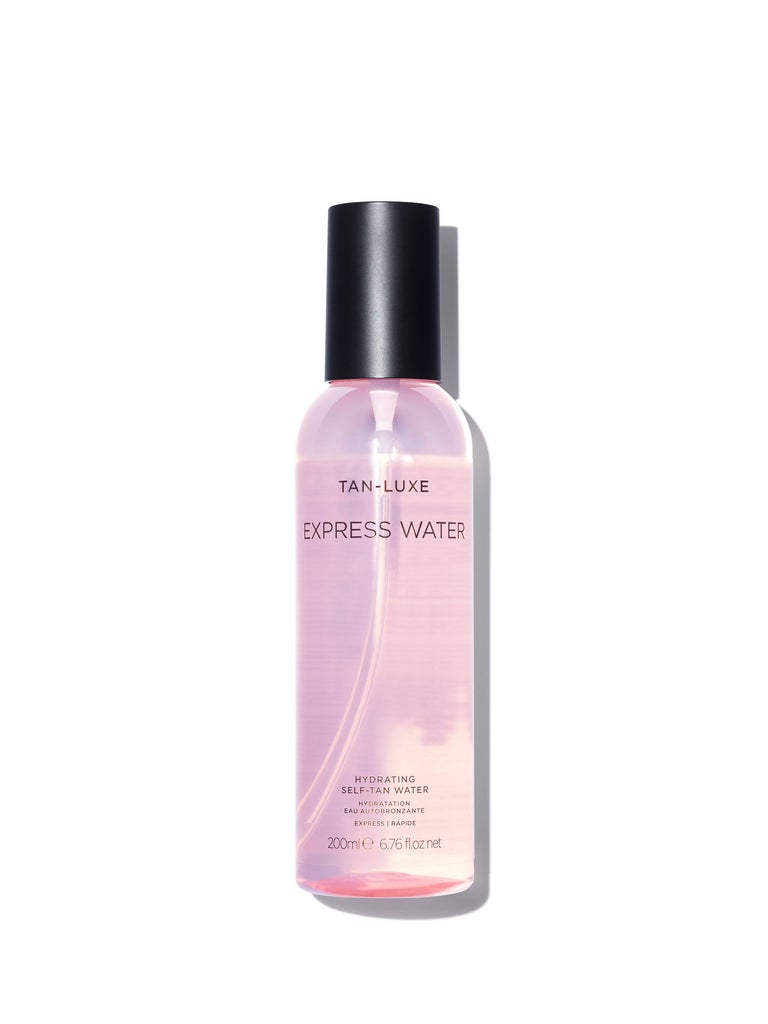 "This self-tanner eliminates most everything I hate about self-tanner: It dries immediately, isn't sticky, is colourless so there's no transfer, and has no smell (that's huge for me). As the name implies, it's also a time-saver. Let's say I'm meeting a friend for an early dinner and I want to be a little bronzed by the time I go out but didn't tan the night before. In the morning, I spray this stuff on a mitt and buff it over my body, leave it there for 30 minutes while I'm doing other things, and then flash rinse it off. The tan develops throughout the day and I find the colour to be super natural with zero streaks, which I've never experienced from a tanning water. I don't really have to think about tanning anymore, which I love." — MD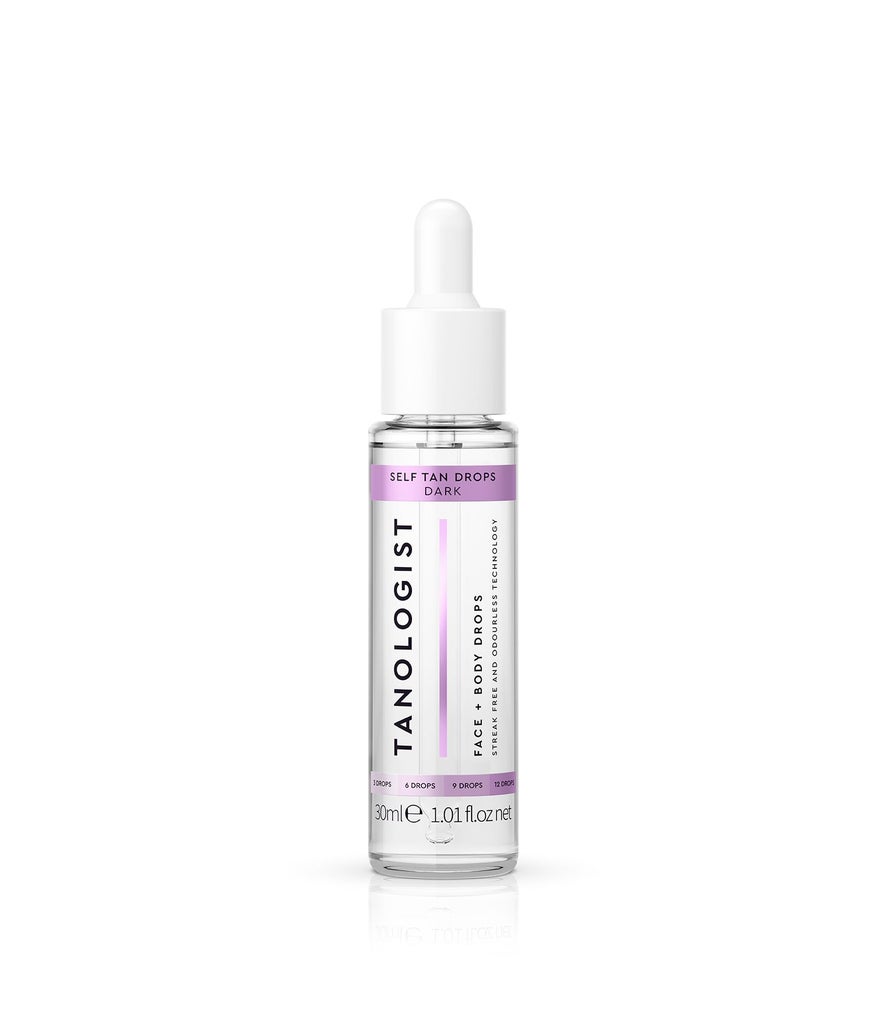 "The rare time I want anything in dropper form is a self-tan, because I like being able to mix it in with another product. It makes it a bit easier to work with, and less likely to tattle on you later. These beautiful drops really get the job done for my body — and it doesn't really seem to fade, ever. I'm pretty sure this glow is mine forever." — AM
At Refinery29, we're here to help you navigate this overwhelming world of stuff. All of our market picks are independently selected and curated by the editorial team. If you buy something we link to on our site, Refinery29 may earn commission.
Like what you see? How about some more R29 goodness, right here?
TikTok's SPF Layering Trick Is A Must For Summer
Does SPF In Makeup Actually Count As Sunscreen?