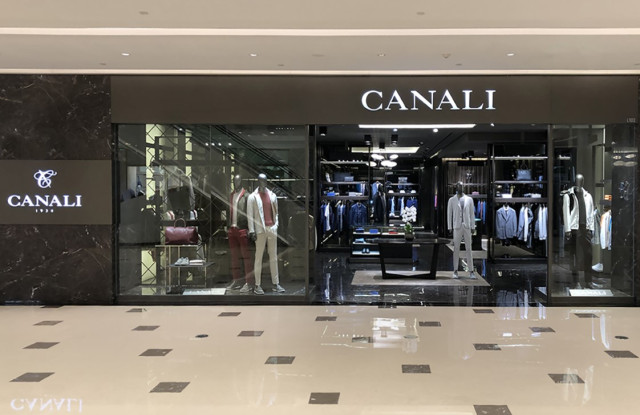 CHINA BOUND: As China rebounds from the heavy impact of the coronavirusoutbreak on luxury spending and retail, brands are rushing to quickly resume business in the Asian country.
Canali is taking back control of 10 of its stores in China, WWD has learned. Located in the Chinese cities of Changsha, Changchun, Hangzhou, Kunming, Nanning, Taiyuan and Xi'an, the units were previously operated by a local franchise partner.
"This is an important project that stems from our conviction about the leading role of the Chinese market. The acquisition signifies our long-term commitment to this strategic market and marks an important cornerstone of the next phase of Canali's growth in China to elevate the brand presence and customer experience," commented Stefano Canali, president and chief executive officer of the company.
Canali recalled the company entered the Chinese market in the Nineties, where it operates 47 stores. Taking control of the 10 units, the number of directly operated stores in the market will amount to 26, including other flagships in Beijing, Shanghai, Nanjing, Hong Kong and Macau. The company's ceo underscored that the Italian and Chinese cultures share many similarities and emphasized the company's commitment to create "cultural bridges" between the two countries.
Canali started last year to redefine the company's strategy by introducing, for example, the more experimental Black Edition line and the Exclusive range. While the U.S. remains the brand's main market, the company said earlier this year that it was planning to invest in China in 2020.