Truly something must be said about timeless fashion. If you shop wisely you'll be able to assure heads turning with a "Little Black Dress" aka LBD and simple accessories to complement.
Types Of Little Black Dresses
There are four popular types of little black dresses. Think of these as the main styles, the ones that we come back to time and time again for our LBD fix.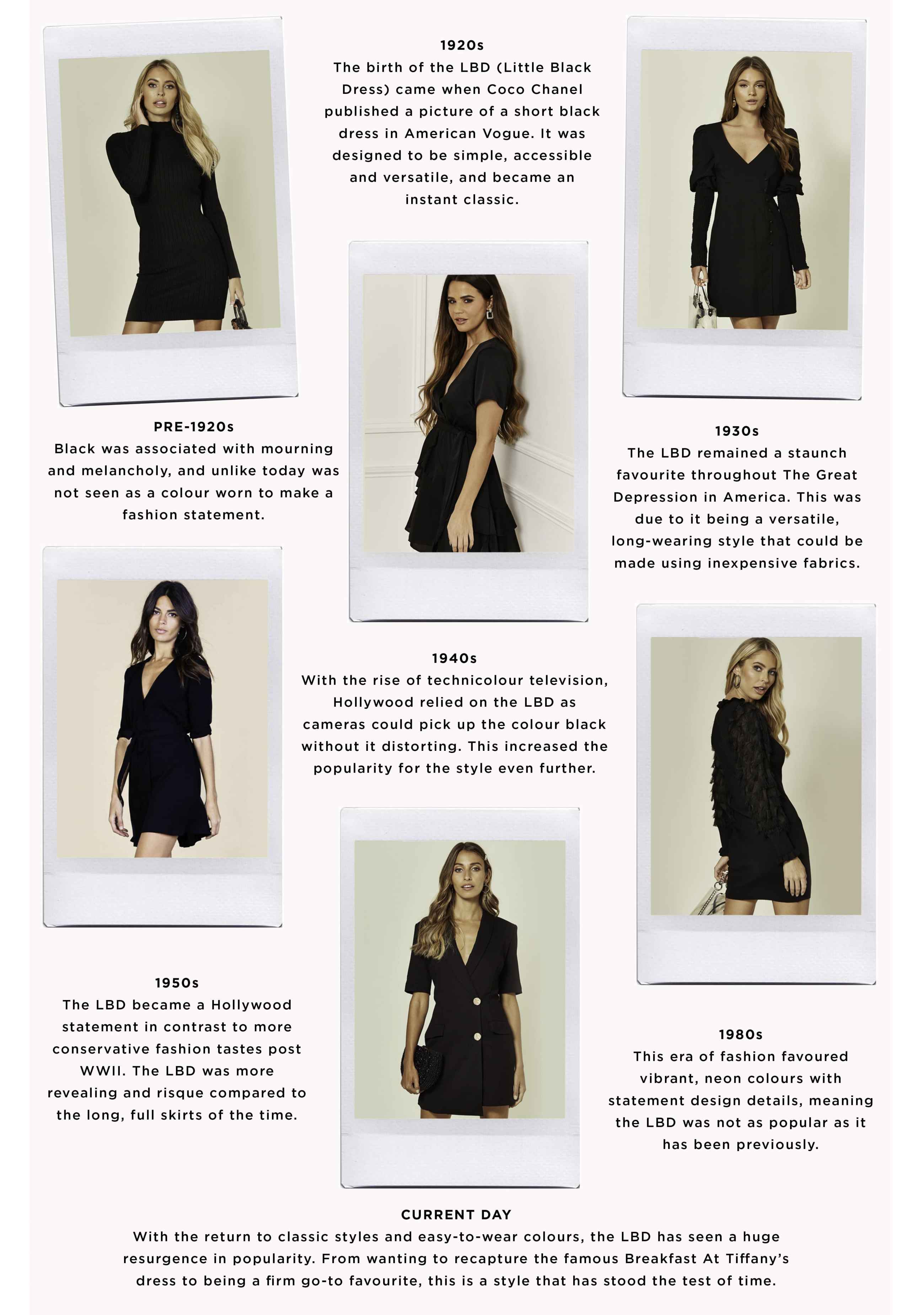 Long Sleeve Black Dress – A long sleeve dress is perfect for work, so try a knitted number for added warmth and comfort.
Lace Black Dress – A classic take that is always a winner, lace detailing is the ideal feminine take on the black dress. A style like this lace midi dress is a wardrobe staple that you'll end up reaching for time and time again.
Bodycon Black Dress – A bodycon black dress is an effortlessly sexy take on the classic style.
Black Skater Dress – A black skater dress switches up the LBD with a touch of playfulness.